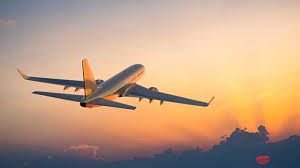 LONDON: An 18-year-old Indian-origin trainee pilot and his compatriot instructor were among four persons killed in a mid-air collision between a light aircraft and a helicopter in south-east England, police confirmed today.
Savaan Mundae, aeronautics student from Buckinghamshire New University who was training to be a commercial pilot, died with his instructor Jaspal Bahra in the Cessna 152 on November 17.
Both Mundae and 27-year-old Bahra were British citizens.
The two others killed in the crash in a field in Buckinghamshire was another British flight trainer, 74-year-old Michael Green and his 32-year-old Vietnamese trainee pilot Thanh Nguyen, who were in the helicopter on a training session.
"The air accident is being investigated by the Air Accident Investigation Branch (AAIB). Our thoughts remain with the families of those involved in the accident. Our family liaison officers continue to offer support the victim's families," Thames Valley Police said in a statement following formal identification of the victims.
Both aircraft came from Wycombe Air Park, also known as Booker Airfield, near High Wycombe, which offers flight training.
They crashed shortly after take off in woodlands in Upper Winchendon in the village of Waddesdon.
"These amazing people lost their lives but they both died doing what they love and what they believe in… I fly with these guys and being a pilot is what I've wanted to do since I was very young, but it's hit me hard," Benjamin Hant, who studied air transport with commercial pilot training along with Mundae, said in a social media tribute.
Air accident experts are still investigating the cause behind the collision.
Both aircraft disintegrated on impact and plummeted to the ground.
The wreckage from both aircraft has now been taken to the AAIB headquarters in Hampshire while it continues its investigation.
The location of the crash was on Waddesdon private estate, owned by the Rothschild banking family.-PTI