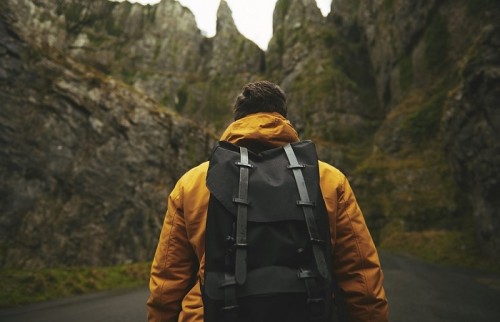 NEW DELHI: Budgets will be crucial in 2023 due to the impending economic unpredictability. The good news is that, despite the turmoil, nearly 75 percent of Indian travellers say they will priorities their holidays while looking for ways to get more for their money. In fact, 69 percent of them say they will be even more frugal than in the past when travelling.
While 69 percent of Indian travellers say they are already thrifty with their vacation spending, more than 71 percent plan to manage their travel budget more carefully and take advantage of discounts, tricks, and well-timed travel. In light of this, Booking.com is providing advice to assist travellers in making savings in order to indulge on vacation in the upcoming year.
The When:
When it comes to when to book and when to travel, there are possibilities to save on both. In contrast to older generations, who will feel more at ease planning ahead as the best opportunity to obtain a good deal (Gen X 60 71 percent plan to manage their travel budget more carefully and take advantage of discounts, tricks, and well-timed travel. and Baby Boomers 54 percent), millennials will plan more last-minute trips (53 percent) in 2023. The Late Escape Deals on Booking.com are ideal for people looking for last-minute deals. For stays with check-out on or before January 3, 2023, discounts at participating properties, identified by the "Late Escape Deals" logo, start at 15 percent.
Deals can also be found for travellers who plan their vacations strategically. A midweek getaway might be a smart approach to avoid the crowds in addition to being one of the finest chances to score a discount. The slower pace will appeal to those seeking a tranquil, frugal getaway, and as there is less demand, Indian visitors are more likely to make accommodations savings.
The Where:
The impact of extreme weather will also affect where tourists choose to travel this year, according to 70 percent of Indian tourists who said that climate change will affect how they book their trips. While others will try to get inventive with their travel arrangements by contemplating longer routes or off-season locations to stretch their budgets further.
Visitors seeking for a holiday may choose to look at less expensive options during the destination's shoulder season by checking the platform's 2023 Trending Destinations at off-peak hours. Travellers can visit the bohemian and beachside city of Pondicherry in India at any time of the year. The city draws travellers with a spiritual bent who want to visit the area's ashrams because of its relaxing aura. The picturesque alleyways of "Pondy," which are blessed with a historical history, are bordered with pastel-colored homes and attractive balconies covered in pink bougainvillea.
The How:
In addition to streamlining the process, reserving everything in one location can be a wonderful way to take advantage of loyalty programs and special offers. A tried-and-true strategy for the 71 percent of travellers who will optimize their reward programs and mobile apps for their trips in 2023. Members of Booking.com's loyalty program, Genius, can advance through levels and gain access to lifelong savings and travel benefits. To locate bonuses, discounts, and perks, travellers only need to enter into their Booking.com account and search for the Genius logo.
2023 could be the year that clever savers continue to priorities travel but are more careful than ever to get the most of their getaway budget. It just takes a little know-how (know-when & know-where).