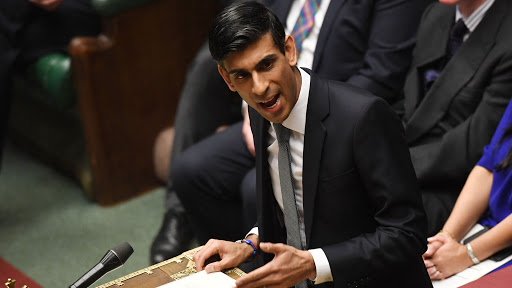 LONDON: UK's Indian-origin Chancellor of the Exchequer Rishi Sunak on Wednesday announced a 30 billion pound stimulus "to support British people, British jobs and British businesses", as he warned that coronavirus could have a "significant impact" on the country's economy.
Delivering his first Budget, Sunak said: "I want to get straight to the issue that is on everyone's mind — coronavirus or Covid-19."
"I know how worried people are. Worried about their health, the health of their loved ones, their jobs, their income, their businesses, their financial security.
"And I know they get even more worried when they turn on their TVs and hear talk of markets collapsing and recessions coming. People want to know what's happening, and what can be done to fix it," he said, adding that coronavirus is expected to have a "significant impact" on the UK economy, the BBC reported.
"But it will be temporary," he added. "People will return to work. Supply chains will return to normal."
Sunak, the son-in-law of Infosys founder N.R. Narayana Murthy, said that among his "extraordinary measures" are 7 billion pounds to "support the self-employed, businesses and vulnerable people", while he is also setting aside a 5 billion pound emergency response fund to support the National Health Service and other public services, and "will go further if necessary".
"Those measures are on top of plans that I will set out later in this Budget, which provide an additional fiscal loosening of 18 billion pound to support the economy this year.
"That means I am announcing today, in total, a 30 billion pound fiscal stimulus to support British people, British jobs and British businesses through this moment," he said. IANS