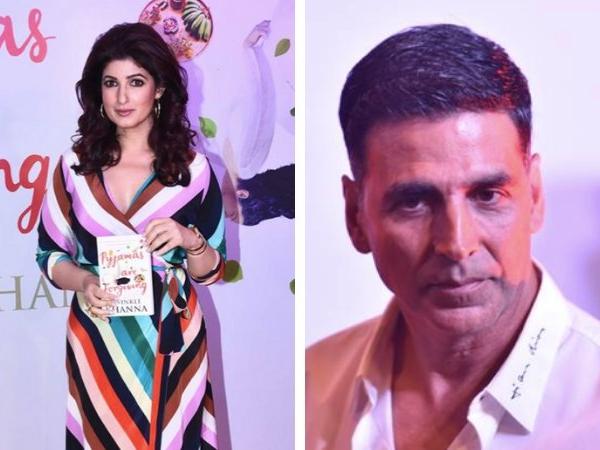 Actress-turned-author, Twinkle Khanna has reached a new career high. According to a list of top-selling female authors of 2018, Twinkle claimed the number 1 spot. Taking to Twitter, she shared the exciting news with a post that read, "Now if anyone bothers me when I am at my desk-to find missing socks, a missing phone or even a missing child I have a valid reason to say – Talk to the hand:) #PyjamasAreForgiving."
Doting hubby, Akshay Kumar teased her saying it was the start of Abhimaan Part 2 but made it a point to say how proud he is of all that she has achieved.
The couple is currently enjoying the holiday season away with family and friends. Akshay is also said to be hosting a special birthday bash for his wife.