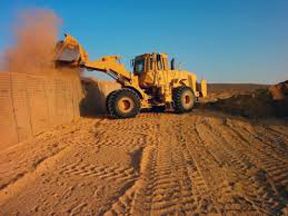 NEW DELHI: Builders from Afghanistan have evinced interest in collaborating and forging joint ventures with Indian companies for executing projects in the war-torn country in housing, road construction, schools and hospitals.
The businessmen from Afghanistan "have also shown interest to source all kinds of building materials and building equipments/machinery," industry body Ficci said in a statement issued after its interaction with members of Afghanistan Builders Association (ABA).
A 35-member Afghan delegation, led by ABA, is here on a visit.
It said India is in the final stages of preparing a draft memorandum of understanding under which India will help Afghanistan in developing roads. highways and share its knowledge in transportation technologies.
India has carried out several construction and infrastructure projects in Afghanistan, including building of Afghanistan's Parliament.
ABA President Naeem Yassin said that the delegation's aim was to connect construction firms of both the sides, facilitate joint venture opportunities in Afghanistan and explore investment opportunities in construction sector. -PTI