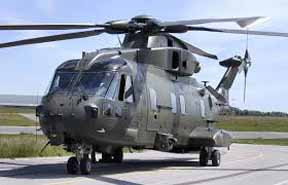 NEW DELHI: Defense Minister Manohar Parrikar today said investigation into irregularities in the scrapped Rs 3,600 crore AgustaWestland deal is at an advanced stage.
"The deal has been scrapped and it is being probed…It is at an advanced stage of investigation," he said in the Lok Sabha during Question Hour.
The Minister was responding to a query related to the AgustaWestland issue.
In the wake of charges that kickbacks were paid to get the contract, India in January had cancelled the Rs 3,600 crore deal with Anglo-Italian firm AgustaWestland for supply of 12 VVIP choppers to the Air Force.
CBI is investigating the matter and had registered a case against former IAF Chief S P Tyagi along with 13 others, including his cousins and European middlemen in the issue.
As part of the probe, CBI had recorded the statements of former Intelligence Bureau Director and, Andhra Pradesh and Telangana Governor E S L Narasimhan. The agency had also questioned former NSA M K Narayanan and former SPG Chief B V Wanchoo, among others.
The Enforcement Directorate (ED) is also looking into the case.–PTI