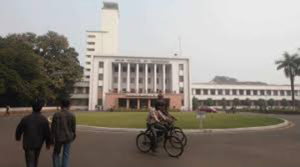 HOUSTON: An application developed by a group of technology enthusiasts from IIT Kharagpur to manage everything inside a smart home has made to the finals of one of the prestigious B-plan competitions in the world with the winning prizes of worth USD 1.5 million.
Alive Home Technologies Pvt will vie for the prizes at the 17th annual Rice Business Plan Competition at Rice University's Jones Graduate School of Business.
"Out of 500+ applications, only 42 have been selected based on their application, including their executive summary, elevator's pitch and product demo videos among other documents for the final round and Alive Home are one of them," Poonam Gupta, a team member and a final year undergrad student of IIT Kharagpur told PTI here.
The competition began today at Rice University in Houston, Texas and will go on until April 8.
The team is developing a very cost effective, yet technically advanced smart home products to revolutionize the way Indian households function.
The teams for this year's competition were chosen from nearly 400 entrants to compete in four categories: life sciences; information technology/web/mobile; energy/clean technology/sustainability; and other.
"The true measure of success for the Rice Business Plan Competition is the number of teams that launch, raise funding and go on to succeed in their business," said Brad Burke, managing director of the Rice Alliance for Technology and Entrepreneurship, which hosts the event.
The competition is designed to give collegiate entrepreneurs a real-world experience to fine tune their business plans and elevate pitches to generate funding to successfully commercialize their product. -PTI