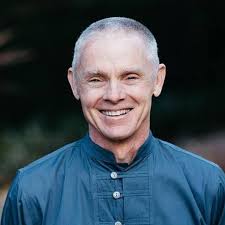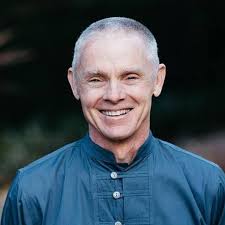 Adyashanti
There is a very famous poem written by the third patriarch of Zen, Seng-ts'an, called Verses in Faith Mind. In this poem Seng-ts'an writes these lines: "Do not seek the truth; only cease to cherish opinions." This is a reversal of the way most people go about trying to realize absolute truth. Most people seek truth, but Seng-ts'an is saying not to seek truth.
This sounds very strange indeed. How will you find truth if you don't seek it? How will you find happiness if you do not seek it? How will you find God if you do not seek God? Everyone seems to be seeking something. In spirituality seeking is highly honored and respected, and here comes Seng-ts'an saying not to seek. The reason Seng-ts'an is saying not to seek is because truth, or reality, is not something objective.
Truth is not something "out there." It is not something you will find as an object of perception or as a temporal experience. Reality is neither inside of you nor outside of you. Both "outside" and "inside" are not getting to the point. They both miss the mark because outside and inside are conceptual constructs with no inherent reality. They are simply abstract points of reference. Even words like "you," or "me," or "I," are nothing more than conceptual points of reference existing only in the mind. Such concepts may have a practical value in daily life, but when assumed to be true they distort perception and create a virtual reality, or what in the East is called the world of samsara.
Seng-ts'an was a wily old Zen master. He viewed things through the eye of enlightenment and was intimately aware of how the conditioned mind fools itself into false pursuits and blind alleys. He knew that seeking truth, or reality, is as silly as a dog thinking that it must chase its tail in order to attain its tail. The dog already has full possession of its tail from the very beginning. Besides, once the dog grasps his tail, he will have to let go of it in order to function. So even if you were to find the truth through grasping, you will have to let it go at some point in order to function. But even so, any truth that is attained through grasping is not the real truth because such a truth would be an object and therefore not real to begin with.
In order to seek, you must first have an idea, ideal, or an image, what it is you are seeking. That idea may not even be very conscious or clear but it must be there in order for you to seek. Being an idea it cannot be real. That's why Seng-ts'an says "only cease to cherish opinions." By opinions he means ideas, ideals, beliefs, images as well as personal opinions.
Courtesy adyashanti.org. Adyashanti is an American spiritual teacher and author from San Francisco Bay Area