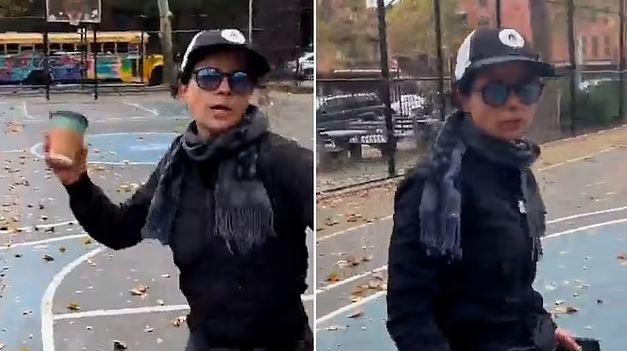 NEW YORK: Police have identified the woman who threw a cup of hot coffee at an Indian-American man wearing a Palestinian scarf, and his 18-month-old son at a playground in New York last week.
Ashish Prashar, 40, was playing with his son at the Edmonds Playground in Brooklyn when the incident occurred on November 7.
Sharing a post on X on Wednesday, Prashar said that the New York Police Department (NYPD) has identified and issued an arrest warrant against the woman.
"The NYPD have identified the woman who attacked my 18-month-old and I last week. They have issued an arrest warrant — we're waiting for her to be picked up… Thank you all for your support, love and blessings," Prashar wrote.
Speaking to the New York Daily News last week, Prashar said that a woman, who identified herself as an American Jew, charged at them when she saw him wearing a keffiyeh — a headscarf traditionally worn by Palestinian men.
"She said, 'Do you support Hamas? Do you know they are terrorists?' Then she said my people are all dogs… 'Do you know your people burn babies? … I hope someone burns your baby in an oven,'" Prashar told the New Jersey-based newspaper.
When he took out his phone to record the incident, the woman first threw her phone towards them, followed by the cup of hot coffee.
Speaking to CNN, Prashar said: "My whole goal was to protect my son… There was disbelief in the beginning when she called me a terrorist. But then it got worse, and it got more serious. I needed to protect my son and keep him at a safe distance."
Neither Prashar nor his son were injured in the attack.
Police have not named the woman but told the media that she was a neighbourhood local. Prasher's profile on X describes him as a political strategist, activist and a writer.
His last few posts are on the situation of children in Gaza caught in the Israel-Hamas war. "How many more children? This is not a war, this is systemic genocide. I wish I could take away her tears and replace them with laughter," his latest post on Wednesday read.