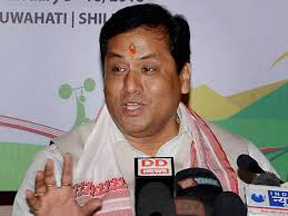 GUWAHATI: Abolition of inter-state check gates and keeping the Chief Minister's convoy to the minimum were some of the decisions taken at the first Cabinet meeting of the Sarbananda Sonowal-led BJP-AGP-BPF alliance government in Assam today.
Stating that people's expectations were high, Sonowal said the government has to fulfil its poll promises and maintain people-to-people contact.
The Chief Minister asked his council of ministers to work for the welfare of the state and to address people's grievances at the "earliest", the Chief Minister Office said.
Sonowal also asked his ministers to devote their "maximum time" for the welfare of the people in line with the Central policy of 'minimum government, maximum governance', the CMO added.
Other decisions taken at the Cabinet meeting include doing away with interviews for the employment of 3rd and 4th grade state government employees.
The CMO said the Cabinet took the decision in line with the Central Government policy that there would be no interview for 3rd and 4th grade Assam government employees here.
The decision to abolish the inter-state check gates was taken as operation of several 'syndicates' were giving rise to illegal activities, the CMO said.
The decision to keep the CM's convoy to the minimum was to ensure that public are not inconvenienced, the CMO said.–PTI