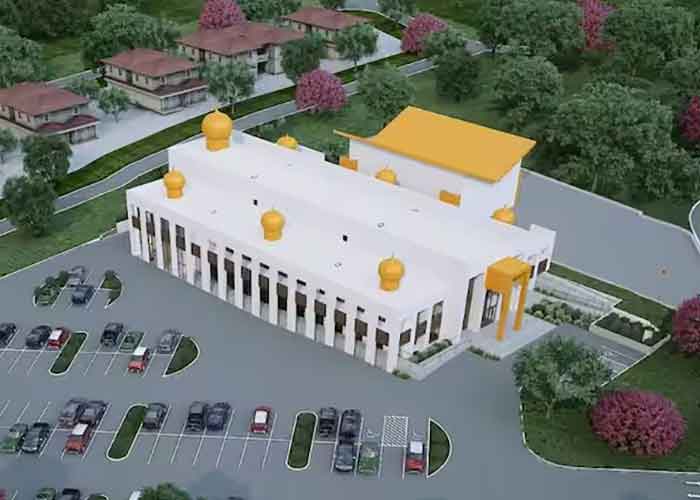 MELBOURNE: A Sikh temple in Australia will soon get a new and bigger building to accommodate the needs of the growing Sikh population in Canberra. Construction of a two-storey building is underway in Gurdwara Sahib at Hickey Court in Canberra to accommodate 1,300 worshippers, SBS Punjabi, a multicultural and multilingual broadcaster, reported.
The already-existing gurdwara was built in 2012. Australia's Sikh population has burgeoned in recent years, with about 210,400 Sikhs now living in the country, according to the latest census data. The number of Punjabi speakers has increased by 80 per cent to more than 239,000 in the last five years, says a 2021 census conducted by Australia Bureau of Statistics.
Of the over 239,000 Punjabi speakers in Australia, more than 209,000 are Sikhs. "It (gurdwara) can accommodate only a small number of people at a given time, and during big events like Gurpurab or the annual Baisakhi festival, it gets overcrowded, and people have to wait for long to enter the premises," Satnam Singh Dabrikhana, President of Canberra Sikh Association, told SBS Punjabi.
Dabrikhana added that the new building will have a library and a larger community kitchen. It will also hold Punjabi language classes and have a larger space for community events. He said that they have $1.6 million funding for the project, "but the proposed plan will cost at least around $7 million over different stages".
Also Read: Khalistani supporters, Indians clash in Australia; 2 arrested