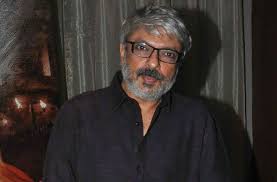 MUMBAI: Filmmaker Sanjay Leela Bhansali has extended a compensation of over Rs 20 lakh to the family of a worker, who was killed in a mishap on the sets of his next film "Padmavati".
Despite working with high standard safety measures, the painter named Mukesh Dakia, working on the sets of "Padmavati", recently met with an accident and passed away following which Bhansali Productions reached out to the family and offered them financial assistance, according to a press release here.
"When Sanjay Leela Bhansali heard about the unfortunate incident on the sets of 'Padmavati' he issued a cheque of Rs 20,80,000 from his production house Bhansali Productions for the family of the deceased and a cheque of Rs 2,20,000 was issued towards wages of the worker.
"So, we have received Rs 23 lakh in total from Bhansali Productions," Ashok Dubey, Advisor Film Studios Setting & Allied Mazdoor Union, said in a statement here.
Mukesh, 34, was working on the sets which was under construction in Film City in suburban Goregoan and fell off the scaffolding when he was climbing down for the lunch break.
He was rushed to the Kokilaben Hospital, but he was declared dead on arrival.
Starring Deepika Padukone, Shahid Kapoor and Ranveer Singh, "Padmavati" will open in theatres on Diwali next year.–PTI