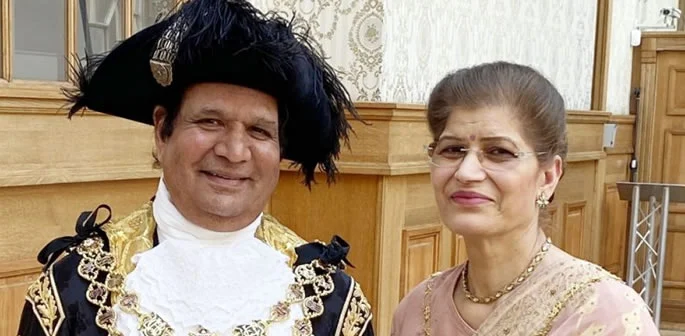 LONDON: Councillor Chaman Lal has become the first ever British-Indian Sikh to take oath as Birmingham's Lord Mayor.
Born in Pakhowal village of Punjab's Hoshiarpur district, Lal came to England in 1964 with his mother to join his father Sardar Harnam Singh, a British-Indian army officer who in the Second World War served in the Italian campaign.
Lal joined the Labour Party in 1989 and has taken part in many social justice campaigns to challenge inequality and all forms of discrimination.
First elected to Soho and Jewellery Quarter ward in 1994, he has served the city council for the past 30 years.
"By accepting this honour, I am very proud to be able to serve this great city as Lord Mayor. When I was first elected to the city council nearly 30 years ago, I never imagined that one day I would become Lord Mayor," Lal said at a mayor making ceremony at Birmingham city council house last week.
"It will be a huge privilege to serve this city as First Citizen, and I look forward to representing Birmingham locally, nationally and internationally over the coming year," he said.
Prior to his appointment to the ceremonial role of Birmingham's First Citizen, Lal held various posts, including Chair of Sustainability and Transport Overview and Scrutiny Committee (OSC), and membership of Co-ordinating OSC and West Midlands Combined Authority Transport Scrutiny Sub-Committee.
He has served many years on the West Midlands Transport Authority and has a keen interest in improving public transport.
"I'm also keen to meet people from our diverse communities and will do all I can to support organisations and volunteer groups that help vulnerable residents, especially during the current cost of living crisis," Lal said in a statement.
He had attended Wattville Secondary Modern School and qualified as an engineer in electronics. During his year-long term as Lord Mayor, he will be supported by the Lady Mayoress, his wife Vidya Wati.
Also Read: British Sikh Association lauds BJP govt for welfare measures