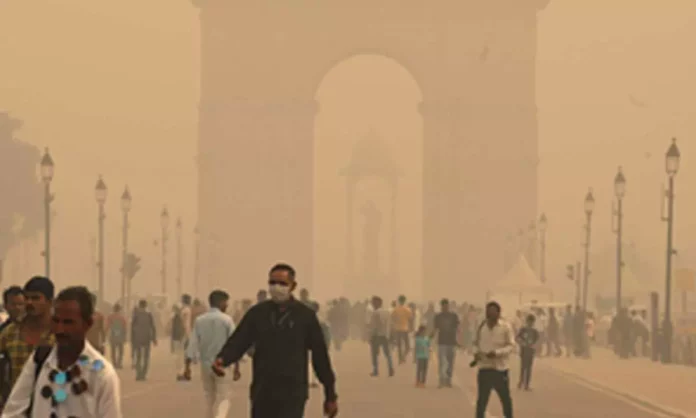 NEW DELHI: The Delhi government on Monday decided to reintroduce the odd-even rule from November 13 to 20 in view of the concerns of deterioration in air quality.
Delhi Environment, Forest and Wildlife Minister Gopal Rai told the media after a high-level meeting that the decision will be implemented a day after Diwali, which be celebrated on November 12, and will continue for a week.
He said a decision on further extending the odd-even rule would be taken later.
"In view of air pollution, the odd-even vehicle system will be applicable for one week from 13th to 20th November…," Gopal Rai said.
He said there is a possibility that the wind speed will increase on November 7, 8 which is expected to reduce the level of pollution.
"As per the forecast, the wind speed will be 12km/hour tomorrow, 7th November and if the speed reaches 10 to 12 km/hour, then there is a possibility that the level of pollution accumulated here might disperse. Similarly, the wind speed will be 8-10 km/hour on 8th November. It is expected that the speed of wind will increase on November 7 and 8 November which will reduce the level of pollution…," he said.
The odd-even scheme of the Delhi government is a traffic rationing measure under which vehicles with registration numbers ending with an odd digit will be allowed on roads on odd dates and those with an even digit on even dates.
According to the data issued by the System of Air Quality Forecasting and Research (SAFAR-India), the air quality in the National Capital was recorded at 488, up from 410 a day ago.
The Commission for Air Quality Management (CAQM) on Sunday decided to invoke Stage IV of the Graded Response Action Plan (GRAP) in the entire National Capital Region (NCR) with immediate effect to prevent further deterioration of air quality. The Air Quality Commission said that Stage IV will be implemented in addition to the restrictions placed under Stage I to III.
According to the 8-point action plan, there will be a ban on entry of truck traffic into Delhi (except for trucks carrying essential commodities/ providing essential services and all LNG/ CNG/ electric trucks). Also, a ban will be imposed on the plying of Delhi-registered diesel-operated Medium Goods Vehicles (MGVs) and Heavy Goods Vehicles (HGVs) in Delhi, except those carrying essential commodities/ providing essential services. GRAP Stage-IV restrictions also include NCR and Delhi government may take a decision on discontinuing physical classes even for classes VI-IX, and class XI and conduct lessons in an online mode. (ANI)
Also Read: Buses to ply with 20 passengers in Delhi, shops to open on odd-even basis