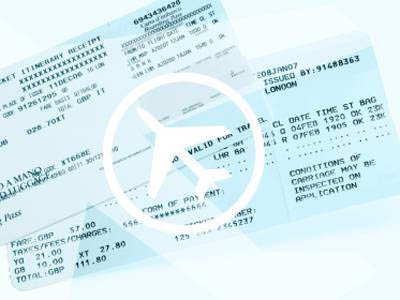 MUMBAI: The cheapest month to fly in the country is February, when consumers save about 18 per cent on airfare, while booking 22 weeks in advance usually results in around 15 per cent savings, a recent study said.
The cheapest flight tickets from India are available 22 weeks in advance of travel, on average.
However, three years of booking data also show that price patterns can vary by type of airline, distance of travel, and hence is destination-dependent, global travel search site Skyscanner's 'Best Time to Book' analysis revealed.
"The earlier in advance you book, the better. It is also important to note that prices can really increase at the last minute, especially on budget airlines," Skyscanner's Senior Marketing Manager for India Kavitha Gnanamurthy said.
The best time to book a flight for long-haul destinations like the United Kingdom and nearer countries including the United Arab Emirates and Singapore is 12 weeks in advance.
Indian travelers would also be able to save the most on flights to Australia and Thailand if they book 16 weeks ahead of their departure date, it added. -PTI