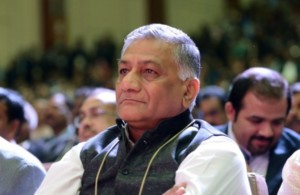 NEW YORK: Immigration authorities have freed a Mexican husband and wife who were arrested when they tried to make an Independence Day visit to their pregnant daughter at an Army fort in upstate New York.
The couple's Brooklyn family paid a $20,000 bond to gain their release after 19 days in detention. They are now awaiting a hearing before an immigration judge.
Concepcion and Margarito Silva, who have lived in the U.S. for more than 20 years without authorization, were arrested July 4 after trying to see their daughter and enlisted son-in-law at Fort Drum in New York.
"We just came out and we are on our way home, anxious to see my family, my grandchildren, and my children," Concepcion Silva, 49, said in a video posted online by the activist group Make The Road New York. They are shown embracing their son.
The incident is similar to one involving another immigrant, Pablo Villavicencio, who was released from custody upon a federal judge's orders.
Villavicencio, an Ecuadorian citizen, was delivering pizza to an Army fort in Brooklyn when he was detained on June 1. Villavicencio initially attracted attention at the base when he presented a New York City-issued identification card to the guards there, rather than a driver's license. After asking for additional identification, security guards ran a background check that revealed a warrant for his arrest for immigration law violations.
Concepcion and Margarito Silva, 59, had also presented New York City's ID card when they visited Fort Drum. When guards asked for a different form of ID, they presented Mexican passports. Military police summoned Customs and Border Patrol agents, who detained the couple. They were held at an Immigration and Customs Enforcement detention center in Batavia, New York.
Immigration activists and Democratic politicians have assailed the detentions as unnecessary and unfair.
Officials at the two forts said guards were simply following Defense Department guidelines, which require certain forms of identification and background checks on civilians trying to get access to military installations.
Customs and Border Protection said in a statement the Silvas acknowledged to border agents who interviewed them at Fort Drum that they were in the U.S. illegally. AP