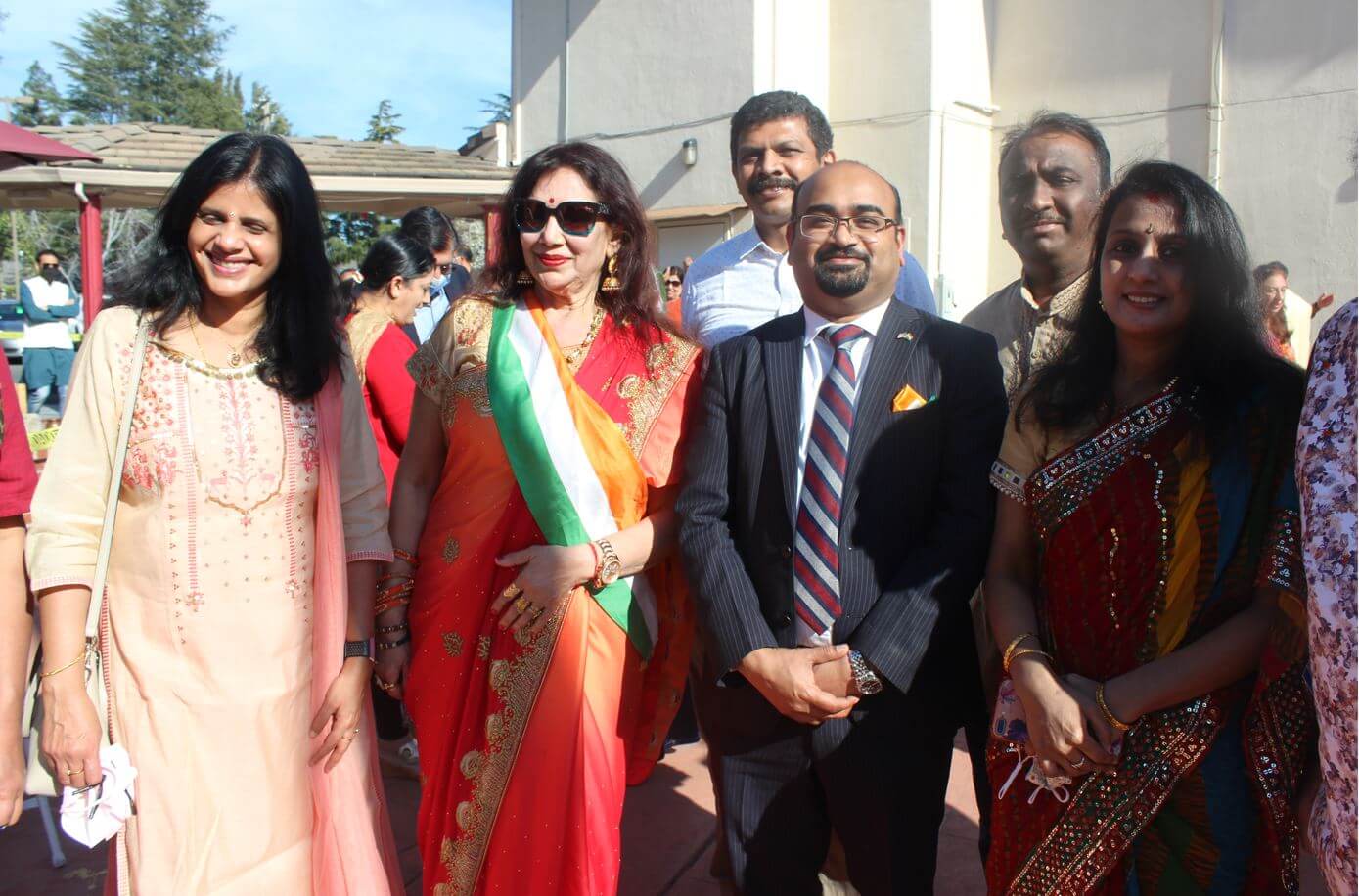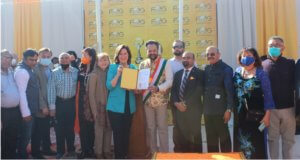 Vidya Sethuraman
India Post News Service
The Federation of Indo-Americans (FIA) of Northern California aka FOG, celebrated India's 73rd Republic Day on Jan 29 at the Fremont Hindu temple. FIA has been celebrating the Republic Day of India for over 40 years now, meticulously promoting the opulent culture and various dance and music styles of India. Multiple organizations joined forces to hoist the South Asian nation's green, orange and white flag at the pandemic-considerate outdoor event.
The dignitaries were led by Rajesh Naik, Deputy Consul General of India, San Francisco, Assemblymen Alex Lee, Fremont Mayor Lily Mei, Vice Mayor Raj Salwan, Council-members Teresa Keng, Rick Jones Yang Shao, Santa Clara Mayor Lisa Gillmor, Santa Clara Vice Mayor Kathy Watanabe, Milpitas Vice Mayor Carmen Montano and representative from Assembly men Ash Kalra office addressed the gathering.
The dignitaries in their brief speeches extolled and praised the development India has seen since independence and the India USA collaboration in various fields. Tanya Lintu, Tiya Lintu, and Adithi Pakakkai of the School of Indian Dance performed the Muranga Kauthavam at the event.
Rajesh Naik, Deputy Consul General of India in San Francisco, was the Chief Guest and he addressed the gathering and read out the address of the President of India delivered on the eve of the Republic Day. The FIA led by Dr Romesh Japra and his team, was praised by all the dignitaries for its growth over the last thirty years and empowering the Indian community through year-round events such as Indian Independence Day celebrations, Indian festivities such as Diwali & Holi, health fairs, toy drive for the juvenile kids, senior and women empowerment programs to name a few.
Dr Romesh Japra, Chairman, FOG and Rajesh Verma, President, FIA thanked all the volunteers, participants, sponsors, patrons for their continued support and announced the FOG Holi event which is planned for March 19 in Mission San Jose High School, Fremont.