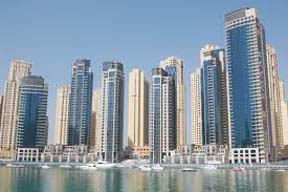 DUBAI: Nearly half of Indians living here prefer apartment lifestyle with around 60 per cent of them searching to buy a house, according to a survey
Real estate web portal Bayut.com has found in its survey that around 60.80 per cent Indians living here have been searching to buy a house in the past three months, out of which 82.86 per cent were interested in buying apartments.
At the same time, 39.20 per cent Indians living here were seeking a property for rent in the past three months.
Despite a slight decline in the percentage of apartment seekers as compared to the last year when it was 84.63 per cent, the trend portrays the high interest of Indians in apartment lifestyle, it said.
Similarly, 13.71 per cent Indians were interested in purchasing villas while the search for townhouse and offices was limited at 1.71 per cent each.
As Dubai's realty soared last year, Indians took the lead in its real estate investment.
A report by Dubai Land Department said that in January, Dubai saw massive foreign investment with USD 4.93 billion (18.12 billion dirhams) worth of investment coming from India.
It is no surprise given the large number of Non-Resident Indians living here who benefit from the high investment returns that the emirate's real estate sector offer, it said.
For Indians who were more interested in buying villas and townhouses, Dubailand was the most sought-after locality with an average sales price of (USD 10,06,237) 3,695,859 dirhams.
Apartments were again highly desirable in terms of rent, with around 88.14 per cent Indians searching for apartments, a figure considerably higher than the 67.27 per cent searches last year.
There are about 1.5 million Indian nationals in Dubai and the Northern Emirates, according to the Indian consulate here.–PTI