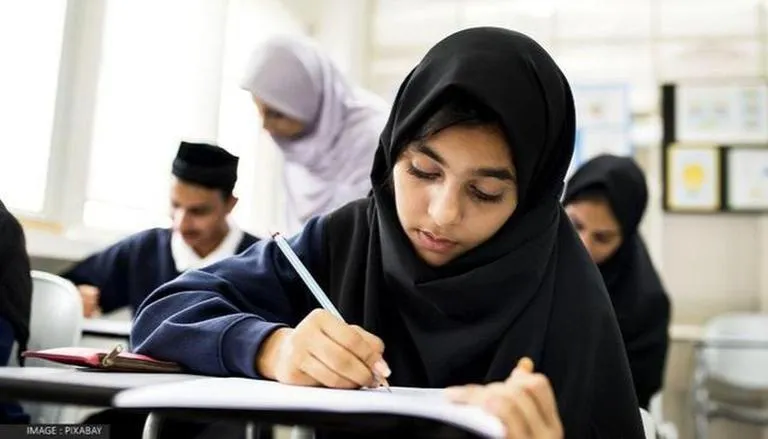 MUZZAFARABAD (POK): The Pakistan Tehreek-e-Insaf (PTI)-led government has made Hijab mandatory for female students and teachers at co-educational institutions in Pakistan-occupied Kashmir. A notification to this effect has been issued by the PoK government in this regard, Samaa reported.
According to the notification, it will be mandatory for female students and teachers to wear Hijab in co-educational institutions. Action will be taken against the head of the institution over the violation of the orders, as per the Samaa news report.
Local journalists have criticized the decision of the Sardar Tanveer-led PTI government. Mariana Baabar took to her Twitter handle to criticize the decision and stressed that women should be given a choice.
In a tweet, Mariana Baabar stated that PoK government has "made it mandatory for female students and teachers to wear the hijab in mixed-gender educational institutions, a circular issued on Monday stated.#give women a choice #stop dictating to women and men."
Murtaza Solangi has compared the decision of the PTI-led government with that of the Taliban. Last year, the Taliban also made it mandatory for females to wear hijab in public in Afghanistan.
Solangi said, "First Afghan Taliban broke the "shackles of slavery", as declared by Taliban Khan and now his great deputy" has "broken the shackles of slavery" in Pakistan-occupied Kashmir. He further said, "The Toothless Dentist (Pak President Arif Alvi) who acts like an activist of the fascist party must answer how their govt is enforcing Taliban rule in PoK."
Meanwhile, Pakistan vernacular publication Siasat recently reported that many families have been facing starvation due to the closure of crushing machines and developmental works in several parts of Pakistan-occupied Kashmir (PoK), including Muzaffarabad.
According to Siasat, thousands of people in PoK have lost jobs and their families are in great distress after sanctions from the environment and mineral resources departments on developmental and crushing works. (ANI)