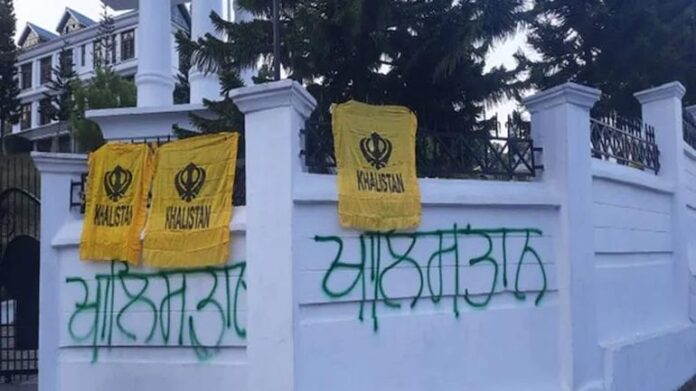 DHARAMSHALA: The pro-Khalistan graffiti was found written on the walls outside the government office in Dharamshala, Kangra district, police officials said.
Meanwhile, the police took immediate action and painted the wall to remove the slogan. Notably, this comes three days before the start of ICC World Cup matches in Dharamsala.
Dharamshala Police is investigating the matter.
In a similar incident on September 27, Pro-Khalistan graffiti was found written on the walls at Delhi's Kashmiri Gate flyover, after which Delhi Police registered a case in the matter.
A video came into notice on September 27, wherein certain visuals of defacement through graffiti were seen. As per the signage boards visible in the video, an extensive search was launched in the area of North District, and graffiti was found on the Yudhister Setu flyover coming from Seelampur towards Kashmere Gate, police said.
Meanwhile, the police registered the FIR under relevant sections of IPC and the Delhi Prevention of Defacement of Public Property Act. (ANI)