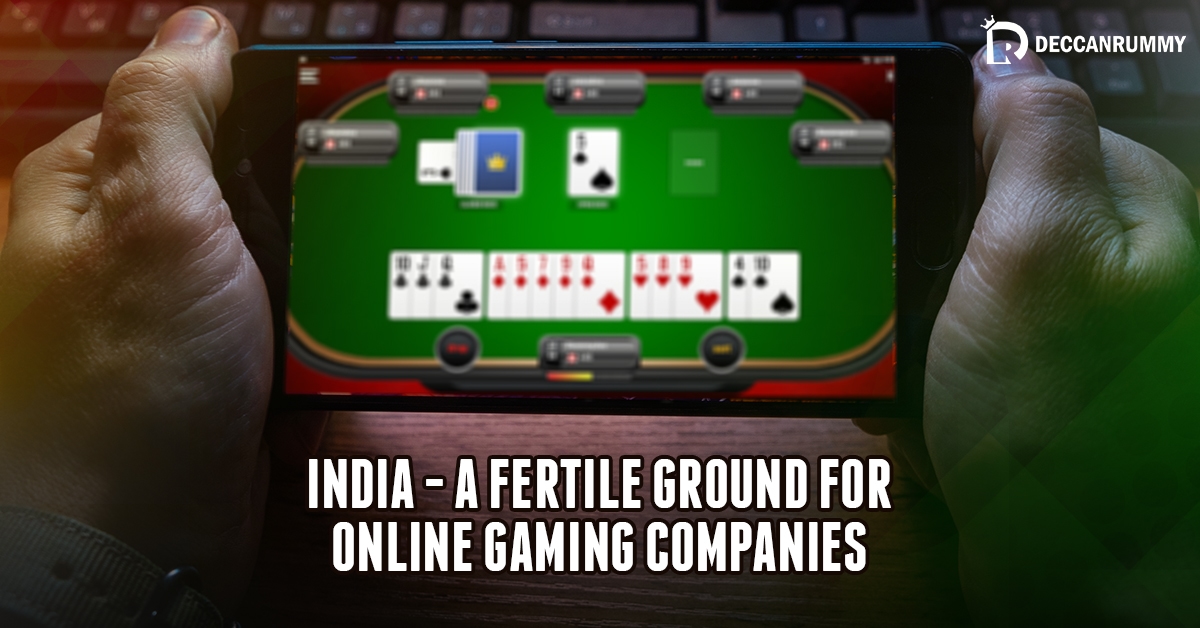 Online gaming is one of the most preferred modes of entertainment today. Gone are the days, where people would step out in the sun to enjoy their share of outdoor games. Not many have the kind of time or interest for such kind of games anymore.
Online games are satiating their entertainment quotient these days. In particular, mobile games have seen explosive growth in our country over the past couple of years. Going by the recent trends, it is poised to grow further and reach new highs. These are golden days for the online game development companies as the market is booming and demand for original games are on an all-time high.
The phenomenal success of rummy mobile app acts as a testament to the popularity that online games are enjoying. This also indicates a fact that for a game to be successful in a place like India, it has to be heavily localized. The popularity of 13 cards Rummy online can be drawn from the fact that this traditional card game has been played in India for centuries.
The game has been passed from generation to generation and has been a regular during family gatherings and festivals. It is because the game is deeply embedded in the Indian psyche, the transition to the digital arena was smooth and quick.
Indian Gaming Industry
Let's face the fact: India has never been conducive to the online gaming industry the way it is now. Earlier online gaming was restricted within the elitist circle that had the money and resource for it. The huge penetration of smartphones in India has opened the floodgates for gaming companies to set their base here and create games that could appeal to the Indian gamers.
Not only there is an increase in the number of games but also we could see the quality enhance.
For a country that had limited access to gaming devices like consoles, the availability of smartphones has enabled easy accessibility. Now the users can download a game in a fraction of a second, with a single tap on the screen. With a vast number of games available with improved graphics, we are now transported into the football field or cricketing field or even to a casino, albeit virtually, in a fraction of a second.
The number of game development companies is currently estimated to be around 250. These are prosperous days to be a game developer as companies are in huge demand for talented game developers. Smartphones have completely changed the landscape, the complexion of the gaming industry.
With countries like China and the USA hitting the saturation mark in the growth of online gaming, India is being looked upon as the biggest market that is fecund for online gaming.
With the huge investment that is made available through various venture capitals, at least two or three-game development startups that emerge every month. Despite the overwhelming growth on paper, Indian gaming companies have some distance to catch up with their foreign competitors when it comes to better utilization of technology.
Increase in the Number of gamers
India has large swaths of the populace in the age group of (15-35), who majorly form the crust of Indian gaming sector. Also, it is the youngsters who experiment in different genres of games thus providing the game developers with a challenge to come up with games that have a novel plot. According to the latest study, the number of smartphone users in India is currently projected at 530 million.
The gaming industry is touted to reach revenue of $1.1 billion by the end of 2020 and the number of gamers is pegged at 628 million. An average gamer spends 42 minutes a day on online gaming. At this rate, India is projected to surpass Brazil and Russia in the near future.
Gamers start with light games like Candy Crush and Bubble Shooter and then move on to skill and strategy games like classic rummy, online poker and other adventure games like PubG or Clash of clans.
The much improved digital payment infrastructure has paved the way for the users to access real money games like rummy. Most rummy mobile apps have safe methods integrated for deposits and withdrawals, thus enabling players to enjoy real cash rummy games on the move. Because of the advanced digital payment system integrated into their systems, players are able to spend on in-app purchases without any worries and reap monetary rewards.
Naresh Rajaram, CEO of Deccan Games Pvt Ltd said "Mobile Gaming Industry in India has tremendous popularity because it evolved with time. Players are constantly looking out for better gaming experience and game developers are going great lengths in satisfying their expectations.
Deccan Games aims to be part of this evolution by providing a seamless gaming interface to enjoy a traditional card game rummy with our website DeccanRummy.com. Since classic rummy is a primarily a skill game, we believe, it will appeal to a broad spectrum of players driving them to be a part of the rummy bandwagon".
Conclusion
The Indian mobile gaming industry has a bright future in 2019 with its accelerated growth spurring numerous players into the field.
The growing number of mobile gaming portals and apps are also indicative of the fact that mobile gaming is on the rise. While non-Indian games like PubG, Fortnite, and Shadowgun legends capturing the imagination at present, the day is not far off for an Indian game to steal those spots, given the way the Indian mobile gaming industry is growing.