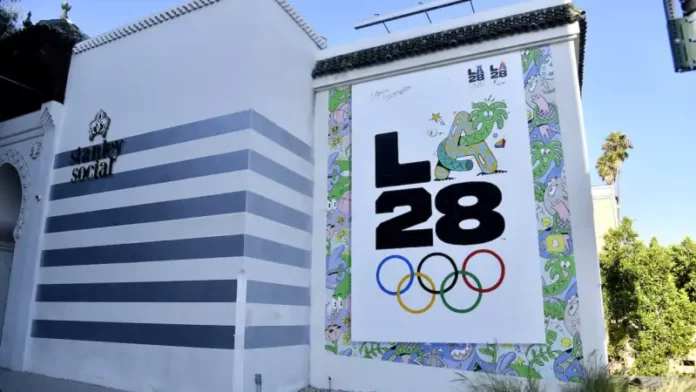 MUMBAI: Cricket will be a part of the Los Angeles Olympic Games in 2028 and will make its return after 128 years to the multi-sport extravaganza, announced the International Olympic Committee (IOC) on Monday.
The 2028 event will also include sports like baseball/softball, lacrosse, squash and flag football. The proposal from Organising Committee of the Olympic Games Los Angeles 2028 to include these games in the programme was accepted at the ongoing 141st IOC session being held at Mumbai.
Cricket made its sole appearance at the 1900 Paris Olympics in which Great Britain defeated France in the final. But it is played in Commonwealth Games and Asian Games as well.
Two IOC members opposed the proposal and one abstained from voting.
"The proposal from the Organising Committee of the Olympic Games Los Angeles 2028 (@LA28 to include five new sports in the programme has been accepted by the IOC Session. Baseball/softball, cricket (T20), flag football, lacrosse (sixes) and squash will be in the programme at LA28. #IOCMumbai2023," tweeted IOC Media.
The inclusion of Cricket at the Olympics was welcomed by Nita Ambani, chairperson of the Reliance foundation and IOC board member.
"As an IOC member, a proud Indian, and an ardent cricket fan, I am delighted that IOC members have voted to include Cricket as an Olympic Sport in the LA Summer Olympics 2028! Cricket is one of the most loved sports globally, and the second most watched. For 1.4 billion Indians, cricket is not just a sport, it's a religion! So I'm delighted that this historic resolution was passed at the 141st IOC Session taking place right here in our country in Mumbai" Nita Ambani said.
"The inclusion of cricket in the Olympics will create deeper engagement for the Olympic Movement in newer geographies. And at the same time, provides a boost to cricket's growing international popularity. I thank and congratulate the IOC and the LA Organizing Committee for their support to this landmark decision. It's truly a day of great joy and jubilation!" Nita Ambani added.
The IOC session in Mumbai was inaugurated by Prime Minister Narendra Modi on Saturday. The session serves as a key meeting of the members of the International Olympic Committee (IOC). Important decisions regarding the future of the Olympic games are made at the IOC Sessions. India is hosting the IOC session for the second time and after a gap of about 40 years. The IOC's 86th session was held in New Delhi in 1983. (ANI)