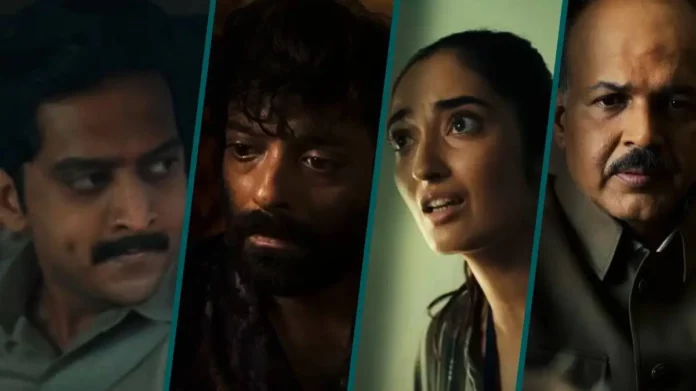 MUMBAI: If you loved watching the survival drama series 'Kaala Paani', then there's good news for you. Streaming platform Netflix has renewed 'Kaala Paani' for the second season. The first season featured an ensemble cast including Mona Singh, Ashutosh Gowariker, Amey Wagh, Sukant Goel, Vikas Kumar, Arushi Sharma, Radhika Mehrotra, Chinmay Mandlekar, and Poornima Indrajith, among others.
Expressing excitement about the second season, Sameer Saxena, Showrunner and director of Kaala Paani said, "The unconditional love pouring in from all corners is simply gratifying. We are extremely grateful that Netflix had faith in our idea and us as storytellers. Kaala Paani has been successful in triggering conversations around the choices we make collectively or as individuals and the larger impact it has in maintaining our ecological balance. As we gear up for Season 2 of Kaala Paani, we are thrilled to dive into the world once again and pick up the character journeys from where we left off."
Tanya Bami, Series Head, Netflix India, also shared her views on expanding the series.
"Since the release of Kaala Paani, we've been truly overwhelmed with the love the series has received from the fans, critics and industry alike. Venturing into a whole new genre of survival-dramas in India has been rewarding for us, at Netflix. Seeing fans connect with the show and the characters is a true testament to the power of unique storytelling and their inclination to have distinct voices on-screen. We're pleased to be able to take that leap with Sameer, Biswa and Amit and we can't wait to bring our viewers another riveting chapter from the Andaman & Nicobar Islands with an all new season of Kaala Paani, only on Netflix."
More details regarding the second season are awaited. (ANI)
Also Read: Ashutosh Gowarikar-starrer 'Kaala Paani' will stream from Oct 18