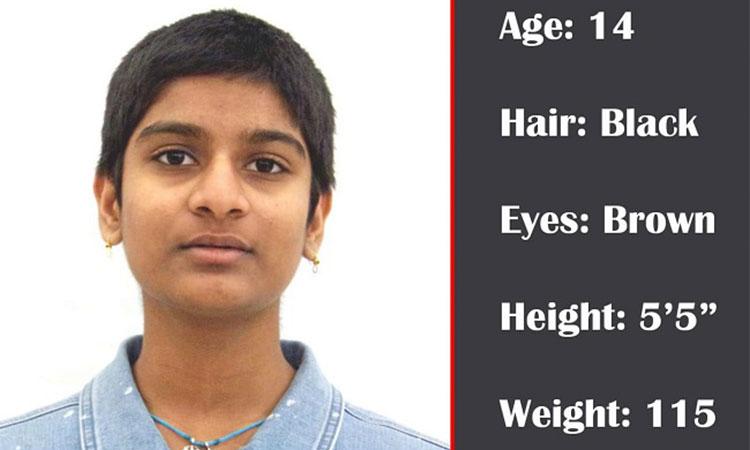 NEW YORK: Indian-American teenager Tanvi Marupally, who has gone missing for more than 75 days, was found safe in Florida and has been reunited with her family, police said. The 15 year-old had reportedly run away from her home in Arkansas due to fear of her family being deported amid mass layoffs in the tech industry.
She was last seen on January 17 near Conway Junior High School. "Today is a good day. Tanvi Marupally has been home with her family, safe and sound, exactly where she should be with her family," Conway's Police Chief William Tapley said addressing a press conference on Thursday.
He said Tanvi arrived at Kansas City on approximately January 22 after walking for several miles from where she was last seen at Davis Street. She checked into a homeless shelter under a false identity and stayed in the Kansas City area for approximately two months before moving into Florida where she lived in an abandoned building.
"Her love for the library is ultimately what led to her discovery," Tapley said. The Conway Police Department (CPD) received a tip-off from a Tampa resident on March 29 who had spotted her in the library and recognised her from a missing person post online.
She was taken into protective custody and was asked a series of questions to confirm her identity. Tanvi's parents believe that their daughter ran away because of the family's tenuous immigration status. Her father, Pavan Roy Marupally, informed the CPD that he is no longer at risk of losing his job and that leaving the country is not a concern at this time.
The community worked tirelessly by organising campaigns and search parties to find Tanvi with the family even offering a $5,000 reward. The CPD said they asked the US Marshals Service and the National Center for Missing and Exploited Children for their assistance with this investigation.