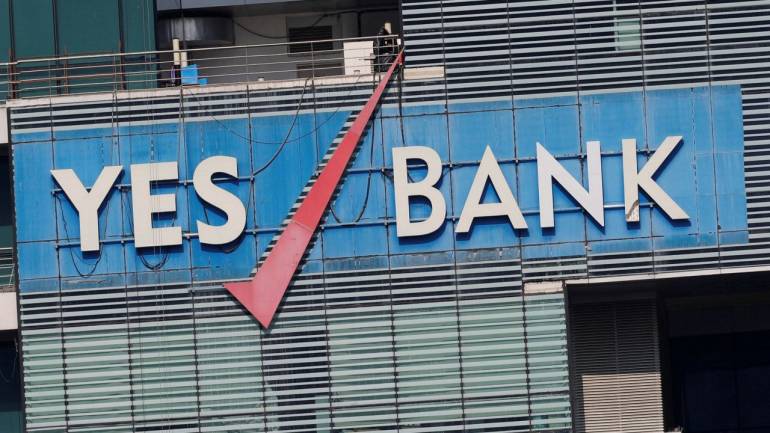 NEW DELHI: Global rating agency Moody's on Monday upgraded Yes Bank's ratings and changed the lender's outlook to positive. Moody's Investors Service upgraded the bank's long-term foreign-currency issuer and foreign currency senior unsecured MTN programme ratings to Caa1 from Caa3 and (P)Caa1 from (P)Caa3 respectively.
Besides, it confirmed the bank's long-term foreign and local currency bank deposit ratings at Caa1.
Additionally, the rating agency also confirmed the bank's long-term domestic and foreign currency Counterparty Risk Rating (CRR) and long-term Counterparty Risk Assessment (CR Assessment) at Caa1 and Caa1(cr) respectively.
"The upgrade of Yes Bank's long-term issuer rating to Caa1 from Caa3, placing it at the same level as its long-term deposit ratings, takes into account the bailout of the bank's depositors and senior creditors under the Yes Bank Reconstruction Scheme, as approved by the Indian Government on 13 March 2020," Moody's said in a rating action report.
"Today's rating action also takes into account the confirmation by the Indian authorities and Yes Bank that the moratorium on its depositors and creditors will be lifted on 18 March 2020."
Based on the reconstruction scheme, State Bank of India and six other Indian financial institutions have infused Rs 100 billion as new equity capital into Yes Bank. "The rights, along with the terms and conditions of the bank's depositors and senior creditors, remain unaffected by the planned reconstruction," the report said. "Separately, Rs 84.15 billion 'Additional Tier 1' (AT1) bonds have been written down in full to provide additional loss absorbing capital against the bank's losses."
The financially troubled Yes Bank will restart full-fledged banking services from Wednesday, 6 p.m. onwards. The Reserve Bank imposed moratorium will also come to an end at the same time. IANS