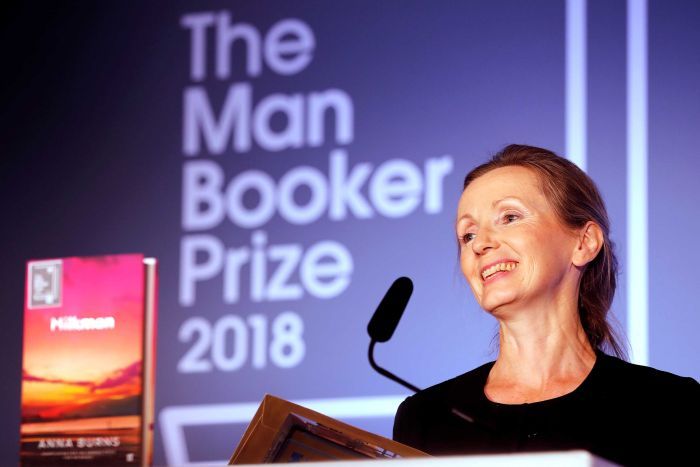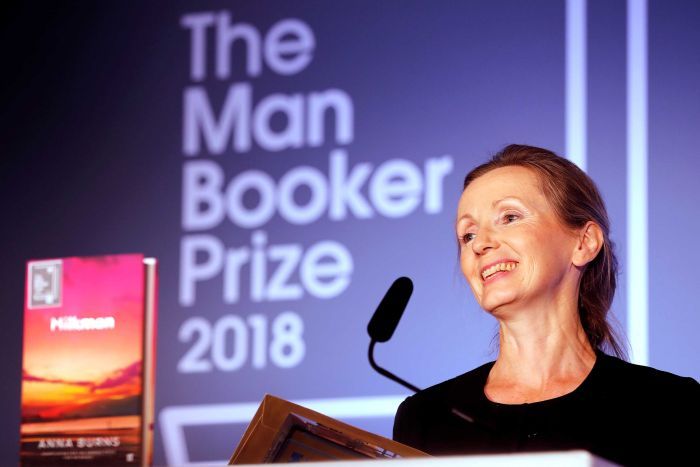 LONDON: Anna Burns has become the first Northern Irish author to win the prestigious Man Booker Prize for her novel 'Milkman', an "incredibly original" story of a young woman's affair with a married man set in the political troubles of Northern Ireland.
Burns, 56, who was born in Belfast, is the 17th woman to bag the award in its 49-year history and the first woman since 2013.
It is "incredibly original", said Kwame Anthony Appiah, the chair of the 2018 judging panel, about the book.
The experimental novel, Burns's third, is set in an unnamed city in Northern Ireland during 'The Troubles', an ethno-nationalist conflict in Northern Ireland during the late 20th century and focuses on a "middle sister" as she navigates her way through rumor, social pressures and politics in a tight-knit community.
"None of us has ever read anything like this before. Anna Burns' utterly distinctive voice challenges conventional thinking and form in surprising and immersive prose," said Kwame Anthony Appiah, the chair of the 2018 judging panel.
"It is a story of brutality, sexual encroachment and resistance threaded with mordant humor. Set in a society divided against itself, 'Milkman' explores the insidious forms oppression can take in everyday life," he said.
The recipient of the Man Booker Prize gets 52,500 pounds (USD 69,223 or Rs 50.85 lakh). The literary award is open to English-language authors from around the world.
'Milkman', a coming of age story of a young woman's affair with a married man set in the political troubles of Northern Ireland, was named the winner at a lavish awards ceremony here on Tuesday night.
Burns, who lives in East Sussex in England, saw off competition from two British writers, two American writers and one Canadian writer.
Burns shows the dangerous and complex impact on a woman coming of age in a city at war. Unusually, in the book, the characters have designations rather than names.
"The book didn't work with names. It lost power and atmosphere and turned into a lesser or perhaps just a different book," Burns said.
"In the early days I tried out names a few times, but the book wouldn't stand for it. The narrative would become heavy and lifeless and refuse to move on until I took them out again. Sometimes the book threw them out itself," she said.
Her novel beat competition from 'Everything Under' by Daisy Johnson, who, at 27, was the youngest nominee in the Man Booker prize history. The other nominees were 'The Long Take' by Robin Robertson, 'Washington Black' by Esi Edugyan, 'The Mars Room' by Rachel Kushner and 'The Overstory' by Richard Powers.
'Milkman' is published by Faber & Faber, making it the fourth consecutive year the prize has been won by an independent publisher.
Burns' win was announced by Appiah at a dinner at London's Guildhall.
She was presented with a trophy by Camilla, the Duchess of Cornwall, and a 50,000-pound cheque by Luke Ellis, Chief Executive of Man Group.
The winning author also receives a designer bound edition of her book and a further 2,500 pounds for being short-listed.
"We are honored to support the Man Booker Prize for the sixteenth year, as it continues in its fiftieth year to champion literary excellence and the power of the novel on a global scale," Ellis said.
Appiah, a British-born Ghanaian-American novelist, was joined on the 2018 judging panel by crime writer Val McDermid; cultural critic Leo Robson; feminist writer and critic Jacqueline Rose; and artist and graphic novelist Leanne Shapton.
The judges considered 171 submissions for this year's prize and were unanimous in choice of Northern Irish winner. PTI