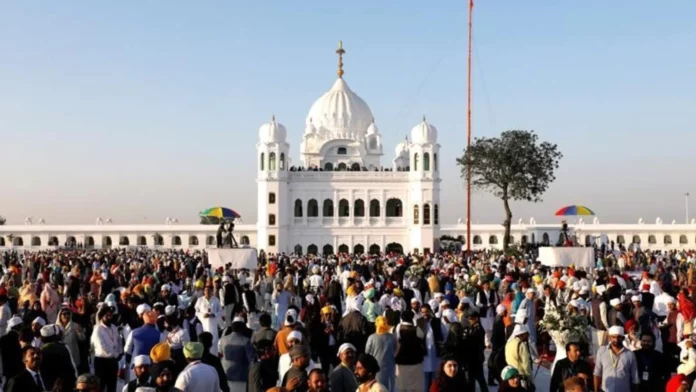 KARTARPUR: In a shocking incident that has caused uproar among the Sikh community, a party was allegedly organised in the premises of holy site of Kartarpur Sahib Gurdwara hurting the religious sentiments.
Jagdip Singh Kahlon, the General Secretary of the Delhi Sikh Gurdwara Management Committee, has alleged that alcohol and meat were served during the party, which goes against the beliefs of the Sikh community.
He strongly condemned the incident and urged the Pakistan government to take action against those responsible.
"Unacceptable! I strongly condemn the sacrilegious incident within the sacred premises of Gurdwara Sri Kartarpur Sahib where a party organised involving alcohol & meat. @GovtofPakistan should take swift action against all responsible people," Kahlon posted on X (formerly Twitter).
In a similar incident in 2021, a Pakistani model's bareheaded photos within the Gurdwara complex sparked widespread criticism on social media.
Expressing concern over the incident, Shiromani Gurdwara Parbandhak Committee (SGPC) president Harjinder Singh Dhami and Delhi Sikh Gurdwara Management Committee (DSGMC) president Harmeet Singh Kalka have taken note of the video and its potential implications, Khalsa Vox reported.
SGPC president Dhami emphasized that if the event occurred within the Gurdwara Kartarpur Sahib complex, it would constitute a violation of 'maryada' and Sikh sentiments, particularly in a place so closely associated with Guru Nanak Dev.
Expressing disappointment, he said, "The authorities should have refrained from indulging in such a kind of act as it would lead to hurting the sentiments of the global Sikh community."
DSGMC spokesperson Manjit Singh Bhoma demanded a public apology from the organizers, emphasizing that the event took place near the PMU office, an integral part of the Gurdwara Kartarpur complex. The call for an apology underscores the seriousness with which Sikh organizations view any actions that may disrespect the sanctity of the religious site.
This incident has reignited concerns about the need for strict adherence to Sikh 'rehat maryada' and the responsible management of religious sites.
Notably, the Gurdwara Kartarpur Sahib holds immense significance for Sikhs worldwide, and any perceived disrespect is bound to evoke strong reactions from the Sikh community, Khalsa Vox reported. (ANI)
Also Read: UN chief visits Kartarpur Sahib in Pakistan