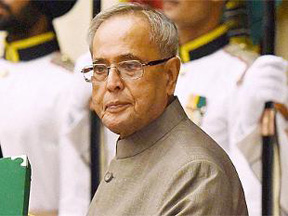 NEW DELHI: President Pranab Mukherjee today released a set of eight commemorative postage stamps featuring renowned Indian classical musicians at a function at Rashtrapati Bhavan here.
The set brought out by Postal Department features icons form the world of Indian classical music: Pandit Ravi Shankar, Pandit Bhimsen Joshi, DK Pattammal, Pandit Mallikarjun Mansur, Gangubai Hangal, Pandit Kumar Gandharva, Ustad Vilayat Khan and Ustad Ali Akbar Khan, Press Secretary to the President, Venu Rajamony said.
Speaking on the occasion, the President said that as we pay tribute to eight of the greatest music maestros of contemporary India, we celebrate their life and work and their matchless legacy.
"These eight maestros are, without a doubt, among the tallest luminaries in the history of world music. They have not only achieved personal perfection but also made extraordinary contributions in their respective fields for the development and evolution of the schools of music in which their talents were nurtured and honed," Mukherjee said.
He said their contribution and its enrichment of our cultural heritage cannot be quantified or estimated.
"It is infinite in its resonance and their names will be mentioned with great reverence. Their music will be cherished by the young and old, for many decades to come," he said. –PTI