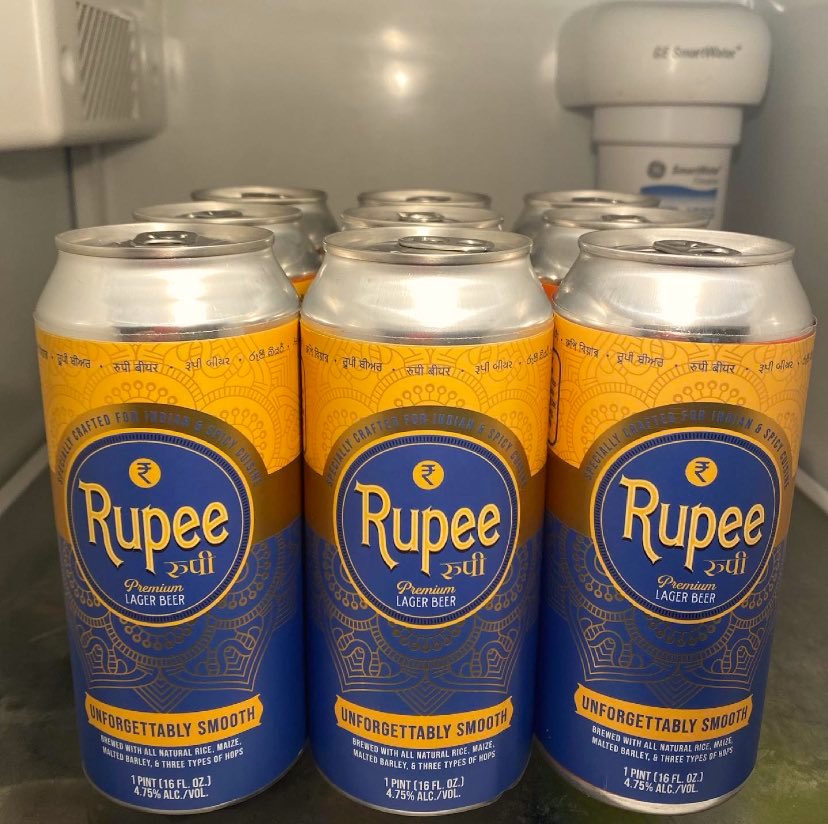 Globally awarded Best Indian Beer 2021, Rupee Beer is changing the craft beverage arena with its unique lager brewed specially for Indian, spicy and world cuisine.
Slow brewed to a traditional Indian recipe, Rupee is all-natural, with a smooth taste and finish. Pairing exceptionally well with food and equally enjoyable as a stand alone beer, Rupee is getting noticed for its easy drinkability among foodies and passionate craft beer drinkers.
Rupee's brewers are on a mission to retell the story of the iconic Indian Rupee which is the currency of seven different countries around the world.
Sultan Sher Shah Suri was the revolutionary leader of the 16th century Suri Dynasty which stretched across the Indian subcontinent. He was known for fighting off the Mogul Empire, building The Grand Trunk Road (one of Asia's oldest & longest roads), setting up a working postal network across the Indian Subcontinent, & being the earliest user of the Indian Rupee.
With its uniquely crafted blend, award-winning taste, and fast-growing appeal as The Global Beer for Curry, Rupee Beer is here to create a lasting impact on the Indian and ethnic beer space. Find Rupee Beer at international restaurants, bars, and alcohol specialty stores. More at RupeeBeer.com