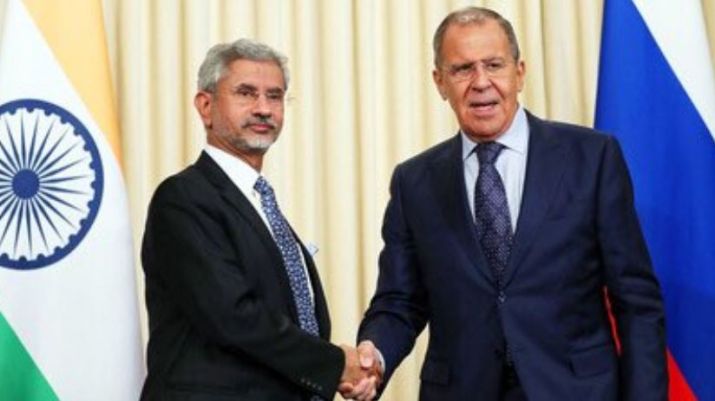 MOSCOW: Russia and India share a positive view on further expanding their defence ties and joint production of advanced weapon systems, Russian Foreign Minister Sergey Lavrov said on Wednesday after talks with his Indian counterpart S Jaishankar.
Talking to reporters at a joint press conference here after their meeting, Lavrov said he had "constructive and useful negotiations" with the Indian External Affairs Minister, who is on his maiden visit to Russia. "We share a positive view of the condition of and prospects for military-technical cooperation, including the possibility of expanding joint production of modern weapon systems," Russia's official Tass news agency quoted Lavrov as saying.
"We agreed to step up multi-faceted cooperation in space, nuclear power and other high-tech areas," he said, indicating Russia's willingness to share high-end defence technology with India, which most other countries restrict. The two sides "stated positive trends in trading and economic ties in general," he said.
"Last year bilateral trade was up 17 per cent to nearly USD 11 billion," Lavrov said. "Good pace has been preserved this year." He also said that Moscow expects to expand the military-technical cooperation with India after the Eastern Economic Forum (EEF) in Vladivostok next week, to be attended by Prime Minister Narendra Modi.
"I hope that today we will talk about using the upcoming summit as effectively as possible, including efforts to promote a political dialogue in the spirit of our particularly privileged strategic partnership, expand trade and economic cooperation, including the high-tech sphere, and, of course, coordination of our actions on the global stage, in the UN and other associations," he said. PTI