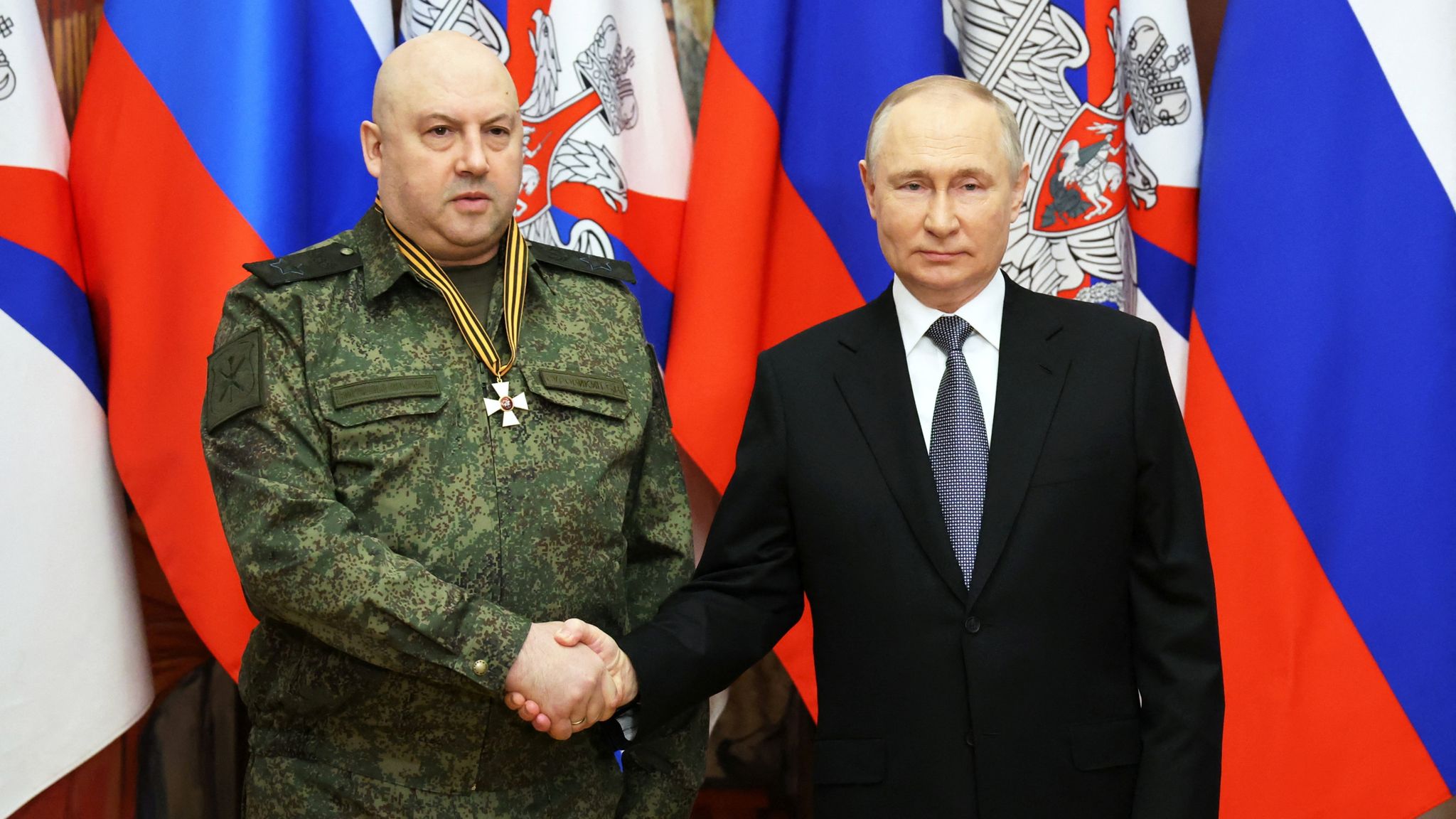 MOSCOW: Sergei Surovikin on Wednesday was removed from his role as head of Russia's war in Ukraine only three months into the job, reported CNN. He has been replaced by chief of the general staff Valery Gerasimov, who is head of the Russian military.
The right-hand man of Russian President Vladimir Putin, Gerasimov was one of only three, including the president and defence minister, who were in charge of plotting the invasion of Ukraine, reported Sky News. He is a veteran commander from the second Chechen war, previously serving as a deputy for General Nikolai Makarov.
Gerasimov reportedly visited the frontline in the eastern Donbas region back in May — as troops were apparently suffering from low morale and heavy losses, reported Sky News. Russia's Defense Ministry announced the realignment of the commanders leading the war in Ukraine, as criticism mounts over its handling of the stalled campaign.
Surovikin was only appointed as the overall commander of what the Kremlin euphemistically calls the 'Special Military Operation' in October, reported CNN. "Generals are moved, shuffled from the Front to the Headquarters. From Headquarters to the Front," Russian television commentator Sergey Markov said Wednesday on Telegram.
"Surovikin is not punished and Gerasimov is not punished. It's all one team. Well, of course with competition, which always happens among the top dogs," he added. In terms of the bureaucratic hierarchy, the announcement is hardly an upheaval. Surovikin already reported to Gerasimov, reported CNN. Surovikin was put in overall charge of the Ukraine operations last October. He will stay on as Gerasimov's deputy.
The defence ministry said the changes were designed to increase the effectiveness of military operations in Ukraine and "the need to organize closer interaction between the types and arms of the troops".
Meanwhile, Ukraine and Russia have been locked in an information war as well as a deadly struggle on the ground in Soledar, a salt mining town in Ukraine's eastern Donetsk region, at the end of the 46th week of the war, reported Al Jazeera.
The Wagner Group's mercenaries have been fighting to take Soledar for weeks in an apparent effort to encircle Bakhmut, 10km (four miles) to the south, which has been the focus of Russian offensive operations since September. Wagner founder Yevgeny Prigozhin announced his forces had succeeded — even as he asserted the battle was continuing.
"Units of the Wagner PMC have taken control of the entire territory of Soledar. A cauldron has been formed in the centre of the city, in which urban battles are being fought," he said, using a common Russian military term for an enclave of defenders.
"I want to emphasise that no units except for the fighters of the Wagner PMC took part in the assault on Soledar," said Prigozhin, who has recently highlighted the role of his 50,000 mercenaries over regular army units. Prigozhin published a photograph of himself allegedly taken in the salt mines of Soledar, standing next to Wagner fighters, reported Al Jazeera. Notably, Surovikin is also a key ally of Yevgeny Prigozhin. (ANI)
Also Read: Russia has destroyed a third of Ukraine's power stations in just a week of bombing raids