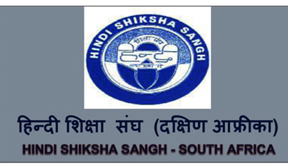 JOHANNESBURG: Hundreds of South African students who have been receiving special posters over the past week to mark World Hindi Day have lauded the idea as a learning tool that benefits them.
The four large posters for classrooms and smaller versions for each student have colorful pictures of vegetables, fruits, animals, and vowels and consonants with illustrations.
They were prepared by the Hindi Shiksha Sangh of South Africa for distribution to its students across the country.
Modeled on similar posters used in India, the posters printed locally contain pictures of various items with the Hindi word for each and an English transliteration next to it.
The Sangh has been instrumental in promoting Hindi in various ways for several decades now, including training teachers and running part-time classes for children and adults at Indian-sanctioned examination level in various grades.
"We found that the posters would be a useful addition to the textbooks which we use to allow very practical teaching for our students," said Virjanand Garrib, who was the driving force behind starting Hindi classes in Johannesburg for the first time in 2002.
"The visual stimulus offered makes for more interested learning and interaction between teachers and students," Garrib added.
"I have seen for the first time a fruit called chikkoo," said eight-year-old Arjun Singh, as he commented on an item on the fruit and vegetable chart.
Although Hindi is offered as a subject at South African government schools, it is taken up by a limited number of students.
Many adults and children join weekly classes run by volunteer teachers from the Sangh at venues in more than a dozen cities and towns across South Africa.–PTI