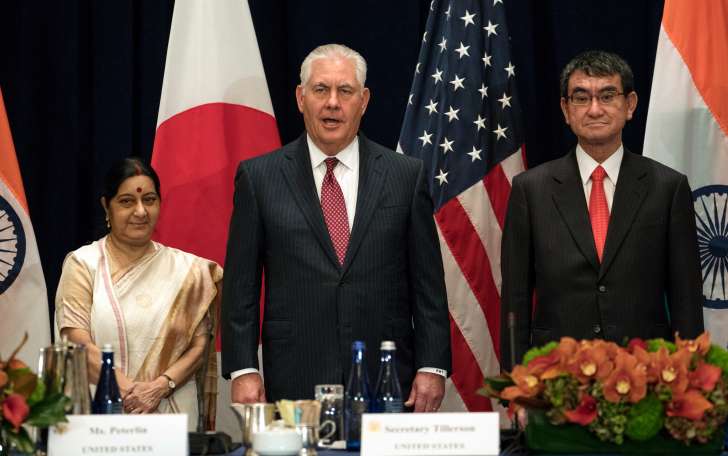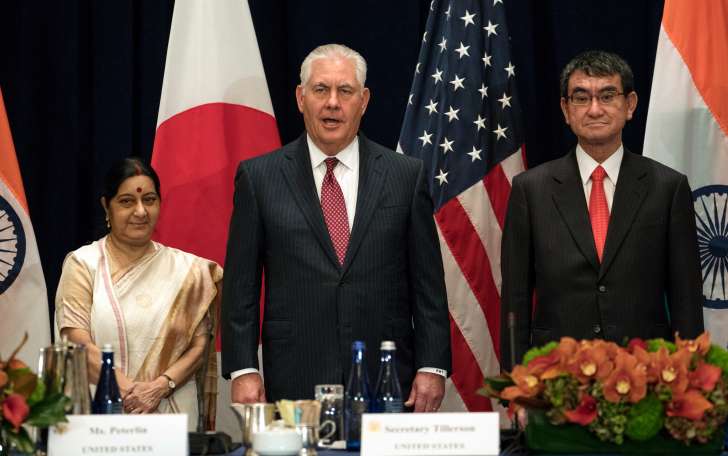 NEW DELHI; External Affairs Minister Sushma Swaraj today held "productive" talks with her Maldivian counterpart Mohamed Asim amidst a strain in bilateral ties over a number of issues, including the signing of an FTA between Maldives and China.
"Swaraj met Mohamed Asim, Foreign Minister and Special Envoy of the President of Maldives. Both had productive discussions to strengthen bilateral relationship keeping in mind 'India first' policy of Maldives and our policy of 'Neighborhood first'," the Ministry of External Affairs (MEA) spokesperson Raveesh Kumar tweeted.
It is understood that the Maldivian leader reiterated that Maldives would not undertake any activity which would harm Indian interests and it would also be conveyed that the country was "sensitive" to India's concerns over peace and security in the Indian Ocean region.
India had already made it clear that it expected that as a close and friendly neighbor, the island nation would be sensitive to its concerns in keeping with its 'India First' policy. The Indian statement had come in response to a query on Maldives-China free trade agreement (FTA).-PTI