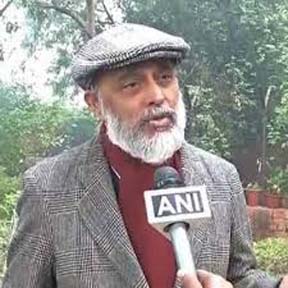 MUMBAI: Pakistani-American terrorist David Coleman Headley today said Tahawwur Rana, his associate and a Pakistani native who operated an immigration business in Chicago, was aware that he was an operative of terror outfit Lashkar-e-Taiba (LeT).
Headley's cross-examination by Abdul Wahab Khan, the lawyer of Abu Jundal, an alleged key plotter of the 2008 terror attack, began this morning in the court of Mumbai sessions judge G A Sanap, via video link from the US.
When Khan asked him about Rana, Headley said, "Rana knew about my association with LeT. I informed him about the training imparted by me to LeT operatives. I disclosed to Rana that I was spying for LeT. This was four to five months before the 26/11 attacks."
The 55-year-old terrorist, who has turned approver in the 26/11 case, further said Rana had objected to his association with LeT.
"Rana objected to my association with LeT. He did not want me to continue using his office in Mumbai. I conceded his objection and started taking steps to close down the office.
This was in July 2008," he said.
However, Headley refused to answer questions about his wife Shazia.
"Shazia is still my legally wedded wife. I do not want to disclose Shazia's location at present. I do not want to answer any question about my wife Shazia," he said.
He said his wife never visited India and that he had disclosed to her about his association with LeT.
"Shazia never visited India. Originally she's from Pakistan. I had told Shazia about my association with LeT. I don't remember when I disclosed this to her, at least not immediately."
When Khan asked Headley what was Shazia's reaction to this disclosure, he said, "Her reaction to this is between me and her. It is our personal relation. I don't want to disclose whether she objected or not or what she said. I am not going to share what happened between me and my wife."
However, Headley said his wife knew about his plans to change his name.
"She knew that I was going to change my name from Dawood Gilani to David Coleman Headley," he said.
When Khan continued questioning him on Shazia, Special Public Prosecutor Ujjwal Nikam took objection to it and said that under Section 122 of the Indian Evidence Act, the communication between a husband and wife is a privileged one and need not be disclosed.
Headley had earlier concluded his week-long deposition before the Mumbai sessions court through a video-link from the US on February 13.
Headley, who is serving a 35-year jail term in the US, said in his earlier deposition how Pakistan's intelligence agency ISI provides "financial, military and moral support" to terror outfits LeT, Jaish-e-Mohammad and Hizbul Mujahideen, and how LeT planned and executed the 26/11 Mumbai attack.
He had also claimed that Ishrat Jahan, killed in an allegedly fake encounter in Gujarat, was an LeT operative. –PTI