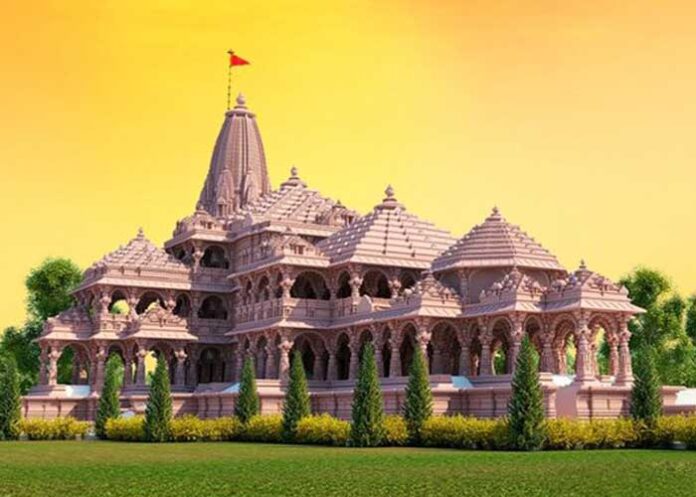 AYODHYA: The Sri Ram Janmabhoomi Tirath Kshetra Trust will invite non-resident Indians (NRIs) to Ayodhya after January 26, 2024, to pay obeisance to Ram Lalla at the newly constructed Ram temple.
The grand opening of the Ram temple is proposed between January 21 and 24, where Prime Minister Narendra Modi will be the chief guest.
"A large number of NRIs are in touch with the Trust and they want to come to Ayodhya to pay obeisance to Lord Ram. We have decided to invite them after January 26 (2024)," Champat Rai, general secretary of the Trust, told reporters.
"Specific dates will be fixed for NRIs of one country for their Ayodhya visit. However, the Trust will not decide the dates. We have left it to the NRIs to fix dates for their visit.
"NRIs from the US will visit on a specific date and from the UK on another date," said Rai while explaining the issue.
Meanwhile, around 150-200 volunteers of the VHP from all across the country will reach Ayodhya on November 5 to collect sacred grain rice (akshata), offered to the deity at the Ram Janmabhoomi, for distribution in five lakh villages across the state.
The Trust has divided the country into 45 units (prants) and at least two volunteers from each unit will reach Ayodhya on November 5, Rai said.
"The Trust will hand over a five kg bag of sacred grain to each unit. In their respective states, volunteers will mix their sacred grain rice with larger quantities according to their requirement. After Vedic rituals, it will be distributed from January 1 and the campaign will end on January 15."
The Trust overseeing the construction of the grand Ram temple in Ayodhya has decided to distribute the rice, offered to the deity at Ram Janmabhoomi, to 500,000 villages across the country ahead of the consecration ceremony of the deity scheduled in January next year.