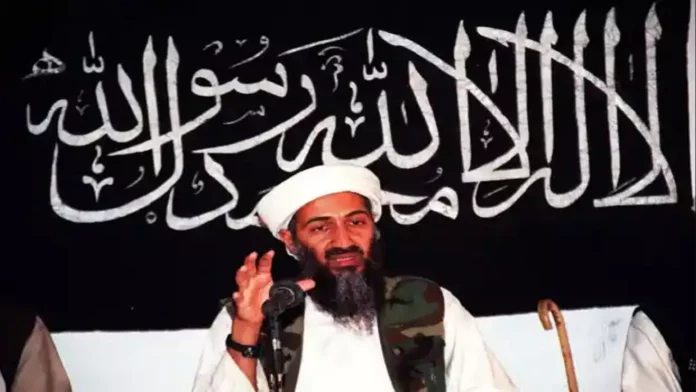 WASHINGTON: Social networking site TikTok that allows users to share videos, has taken action against posts pertaining to Osama bin Laden's "Letter to America," which was written by the commander of al Qaeda following the September 11, 2001 terrorist attacks, CBS News reported.
Bin Laden tried to defend the roughly 3,000-person terror assaults against the United States in a long letter dated 2002.
The head of al-Qaeda condemned US military installations in the Middle East as well as US backing for Israel in the letter.
It was this week that the letter written by bin Laden surfaced on social media, with many TikTok users posting about how the letter changed their perspective on the 9/11 terror attacks and the US foreign policy altogether, CBS News reported.
As of Thursday afternoon, the #lettertoamerica hashtag on TikTok had received 13.7 million views, despite the platform stating that reports of it trending were false.
"Content promoting this letter clearly violates our rules on supporting any form of terrorism. We are proactively and aggressively removing this content and investigating how it got onto our platform," TikTok said in a statement on Thursday.
"The number of videos on TikTok is small and reports of it trending on our platform are inaccurate. This is not unique to TikTok and has appeared across multiple platforms and the media," it added.
In the letter circulating on social media platforms, other than just X, Bin Laden claimed that "whoever has killed our civilians, then we have the right to kill theirs."
He criticised the US for exploiting the "treasures" of the region, which he referred to natural resources, and asserted that America understands just one language: violence.
According to CBS News, in a response to the incident, deputy press secretary for the White House Andrew Bates stated that acts of antisemitism and violence related to that in the US and other countries are on the rise, particularly in light of the tragic Hamas assaults in Israel on October 7.
"There is never a justification for spreading the repugnant, evil, and antisemitic lies that the leader of al Qaeda issued just after committing the worst terrorist attack in American history — highlighting them as his direct motivation for murdering 2,977 innocent Americans," CBS News quoted Bates as saying.
"And no one should ever insult the 2,977 American families still mourning loved ones by associating themselves with the vile words of Osama bin Laden," Bates said. (ANI)
Also Read: 'No proof' – Osama bin Laden was involved in 9/11: Taliban