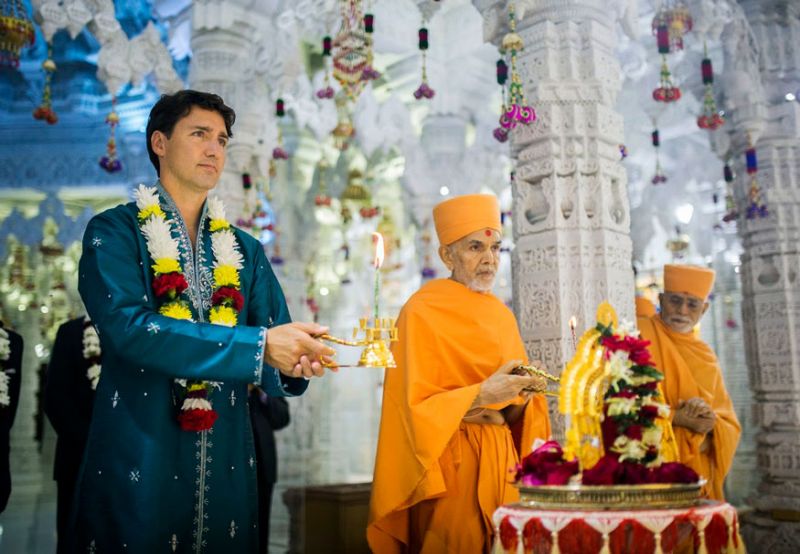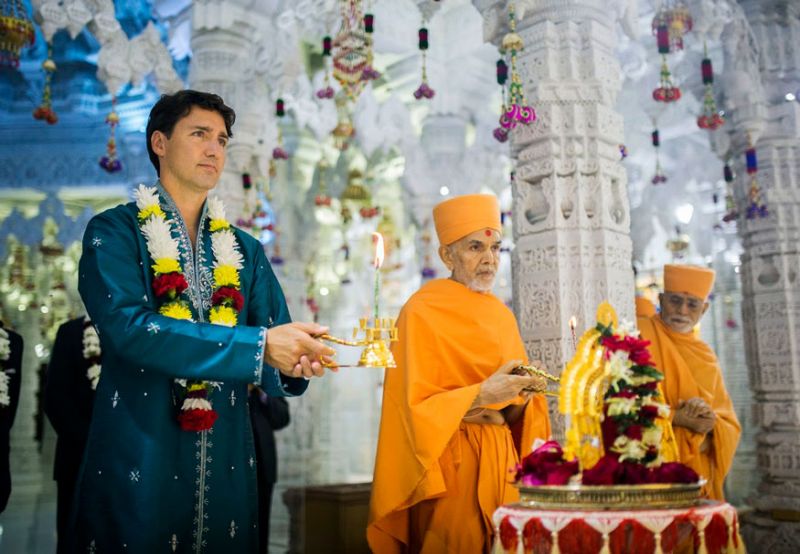 GANDHINAGAR: Canadian Prime Minister Justin Trudeau and his family today offered prayers at the Swaminarayan Akshardham temple here and visited the Sabarmati Ashram as part of their day-long visit to Gujarat.
The family travelled straight to Sabarmati Ashram in Ahmedabad after arriving here this morning.
Trudeau, accompanied by his wife Sophie and their three children, visited Hriday Kunj, the place where Mahatma Gandhi lived and from where he ran the non-violence movement.
Dressed in traditional Indian clothes, they also tried their hand at Mahatma Gandhi's spinning wheel.
Canada's first family also spent nearly half an hour at the Akshardham temple here and offered flowers to the deity.
"What an extraordinary place of peace. Thank you for sharing with me, with my family, with the world," Trudeau wrote in the visitors' book at the temple.
"In oneness. Shanti," wrote his wife Sophie Trudeau.
They then walked through the exhibition hall where the life and times of the head of the BAPS Swaminarayan sect, Pramukh Swami Maharaj is depicted in audio-visual presentations.
On arrival, they were accorded a floral welcome by senior priests of the temple.
The family, which posed for photographs, were given an overview of the temple, spread over an area of 23 acres here.
Trudeau was invited to visit the Akshardham temple here during his visit to the Akshardham temple in Toronto in Canada, said BAPS media coordinator Vivek Jeevan Swami.
"Trudeau visited Akshardham temple in Toronto on July 22 last year. There he remarked that the temple is an architectural masterpiece and embodies openness and peace. He was invited to visit the temple in Gandhinagar to which he graciously agreed," Swami Vivek said.
Trudeau told priests at the temple that the "way forward" for mankind is peace and harmony, a priest accompanying the Canadian prime minister told reporters.-PTI