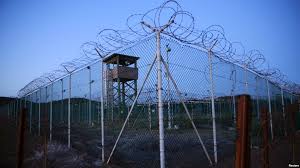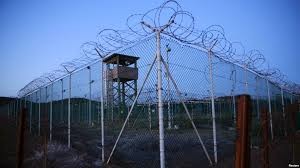 WASHINGTON: President Donald Trump today signed an executive order to keep open the controversial US prison at Guantanamo Bay, paving the way to transfer new terror detainees to the infamous facility in Cuba.
Trump announced the move during his first State of the Union address, reversing his predecessor Barack Obama's decision to close the controversial site "as soon as practicable".
The prison on the American military base at Guantanamo Bay has been used for years to detain high-profile terror suspects and enemy combatants. The facility has been criticized for its grim conditions.
"Terrorists who do things like place bombs in civilian hospitals are evil. When possible, we annihilate them. When necessary, we must be able to detain and question them," Trump said.
"But one must be clear: Terrorists are not merely criminals. They are unlawful enemy combatants. And when captured overseas, they should be treated like the terrorists they are," he said.
Trump rued that in the past the US has "foolishly" released hundreds of dangerous terrorists, only to meet them again on the battlefield — including the ISIS leader al- Baghdadi.
"So today, I am keeping another promise. I just signed an order directing (Defense) Secretary (James) Mattis to reexamine our military detention policy and to keep open the detention facilities at Guantanamo Bay," Trump said.
The facility has been used since the 9/11 attacks to detain what Washington calls "enemy combatants", but only 41 prisoners remain there.
"I am also asking the Congress to ensure that, in the fight against ISIS and al-Qaeda, we continue to have all necessary power to detain terrorists — wherever we chase them down," he said.-PTI