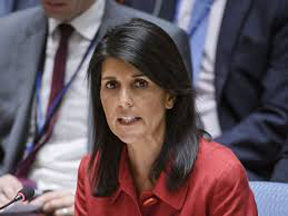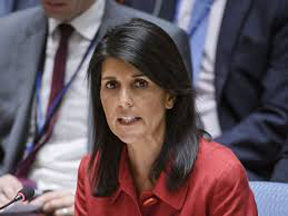 WASHINGTON: Women who accused President Donald Trump of sexual misconduct "should be heard," US Ambassador to the United Nations Nikki Haley has said, in an apparent divergence from the White House line.
Trump – who was infamously caught on tape boasting about groping women – has faced more than a dozen allegations of sexual misconduct, which he and the White House have rejected.
"Women who accuse anyone should be heard. They should be heard and they should be dealt with," Indian-American Haley said on CBS' Face the Nation when asked how Trump's accusers should be assessed.
The official line from the White House has been that Trump's election victory was the final word on the accusations.
"I think we heard from them prior to the election. And I think any woman who has felt violated or felt mistreated in any way, they have every right to speak up," Haley said.
When asked if the vote meant the issue was settled, Haley responded: "That's for the people to decide. I know that he was elected, but … women should always feel comfortable coming forward, and we should all be willing to listen to them."
Accusations of rape and sexual harassment against now-disgraced Hollywood mogul Harvey Weinstein have opened the floodgates, prompting scores of women to speak up not just about abuse in the entertainment industry, but also in Washington.
Three members of Congress have resigned over sexual misconduct allegations in recent days, and US Senate candidate Roy Moore has seen a race he was once expected to handily win become contested following accusations that he molested minors decades ago.
Moore has denied the allegations.-AFP