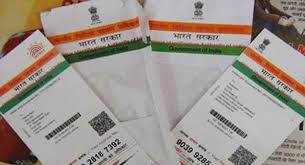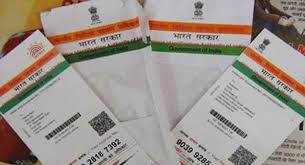 NEW DELHI; The UIDAI today allowed face recognition as additional means of Aadhaar authentication to be used in combination with existing ways such as fingerprint or iris scan.
The move will enable easy authentication for those individuals who face a difficulty in other biometric authentication like fingerprint and iris.
The facility is being allowed only in a "fusion mode" that is along with other existing means of authentication, and will be available by July 1, 2018, an official release said.
"This facility is going to help in inclusive authentication of those who are not able to biometrically authenticate due to their worn out fingerprints, old age or hard work conditions," the Unique Identification Authority of India (UIDAI) said.
As of now, two modes of biometric authentication, fingerprint authentication and iris authentication are allowed under Aadhaar.
"The face authentication provides additional option for all residents to have inclusive authentication. It shall be allowed only in fusion mode along with one more authentication factor combined with either fingerprint or iris or OTP to be able to successfully authenticate an Aadhaar number holder," UIDAI said.
The new method will also be allowed "on need basis".
Today's move comes close on the heels of the biggest overhaul of Aadhaar system by the UIDAI last week when it allowed individuals to create and use a virtual ID to avoid sharing their unique identity numbers, when using government and other services.
Users will, from March 1, have the option of generating a 16-digit virtual identity mapped to their Aadhaar number that can be shared with telecom companies and others at the time of authenticating their identity.
From June 1, 2018, it will be compulsory for all agencies, which undertake authentication, to accept the virtual IDs from their users.
As many as 119 crore biometric identifiers have been issued so far, and Aadhaar is required as an identity proof of residents by various government and non-government entities.
For instance, the government has made it mandatory for verifying bank accounts and PAN to weed out black money and bring unaccounted wealth to book.
The same for SIM cards has been mandated to establish the identity of mobile phone users.-PTI