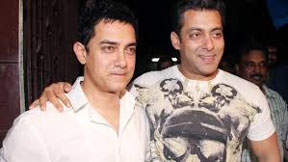 MUMBAI: Superstar Aamir Khan is the latest celebrity from Bollywood to weigh in on Salman Khan's controversial rape analogy, saying it is unfortunate and insensitive if he made those comments.
"I was not present… Going by media reports, I feel what he said is unfortunate and insensitive," Aamir told reporters here.
When asked if he would give any advice to Salman on this, Aamir said, "Who am I to give advice?"
The "Dangal" star, 51, was speaking at the poster launch of the film. Aamir said he is yet to speak to Salman on the issue.
Salman had landed himself in soup when he compared himself to a raped woman while taking about the physically grueling shoot of "Sultan".
The actor has stayed mum on the controversy despite demands for an apology by women's groups.–PTI