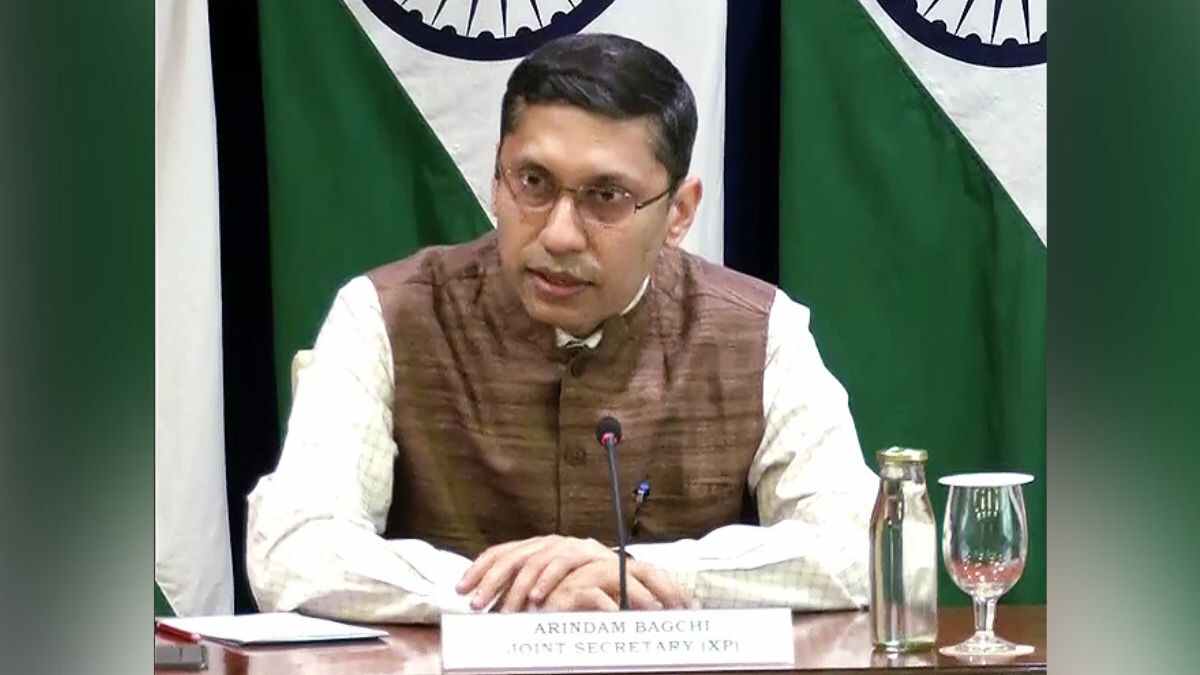 NEW DELHI: India rejected the US State Department report on international religious freedom and said it was based on "misinformation and flawed understanding."
According to a statement released by the Ministry of External Affairs, spokesperson Arindam Bagchi said, "We are aware of the release of the US State Department 2022 Report on International Religious Freedom. Regrettably, such reports continue to be based on misinformation and flawed understanding."
He further stated that the report is motivated and biased commentary by some US officials which only serves to undermine further the credibility of these reports.
"We value our partnership with the US and will continue to have frank exchanges on issues of concern to us," the spokesperson said.
This statement came in response to the US State Department 2022 Report on International Religious Freedom where it alleged high handedness against minorities especially Muslims by various state governments in India.
"There were numerous reports during the year of violence by law enforcement authorities against members of religious minorities in multiple states, including plainclothes police in Gujarat publicly flogging four Muslim men accused of injuring Hindu worshippers during a festival in October, and the Madhya Pradesh State government bulldozing Muslim-owned homes and shops following communal violence in Khargone in April," US report read.
"In June, UN special rapporteurs on adequate housing, minority issues, and freedom of religion and belief wrote the government to express their "serious concerns" about the "punitive" demolitions in Khargone, which they stated were "ordered by local governments arbitrarily to punish Muslim minorities and low-income communities." In October, a report drafted by a citizens committee stated there were "multiple instances of apparent police complicity" in violent actions against protestors, who were mostly Muslim, in the Delhi riots in 2020," it added.
After the release of the report, State Secretary Antony Blinken said that in India, legal advocates and faith leaders from across the country's diverse religious communities condemned a case of extreme hate speech against Muslims in the city of Haridwar, calling for the country to uphold its historical traditions of pluralism and tolerance.
Meanwhile, answering a media query over the International Religious Freedom Report on India, a senior US State Department official said that the official has been saddened to see New Delhi's name and to see what is outlined in today's report. (ANI)
Also Read: India attacks US religious freedom commission for criticizing CAB