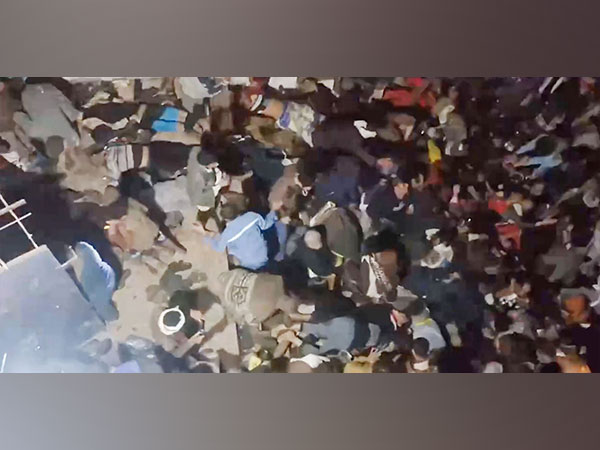 SANNA: At least 85 people were killed while over 322 others were injured in a stampede that broke out during a charity distribution event in Yemen's capital, Sanaa on Thursday, according to the Houthi-run health authority, reported ChinaDaily.com.cn.
At least "85 were killed and more than 322 were injured" after the stampede in the Bab al-Yemen district of Sana'a, a Houthi security official said.
The latest tragedy to strike the Arabian Peninsula's poorest country came days ahead of the Muslim holiday of Eid al-Fitr which marks the end of the holy month of Ramzan.
Hundreds of people had crowded into a school to receive the donations, which amounted to 5,000 Yemeni riyals (USD 13), reported abc.net.au.
The dead and injured have been moved to nearby hospitals and those responsible for the distribution were taken into custody, the interior ministry said in a statement by the rebel's Saba news agency.
The Houthi-run al-Masirah TV reported that the interior ministry of the group claimed the disaster was caused by a stampede during the random distribution of cash by local merchants, without organization or collaboration with the ministry.
Abdul Khaliq Al-Ajri, a spokesman with the ministry, was quoted by the TV as saying that the authorities have arrested two merchants responsible for the uncoordinated distribution of money and are investigating the incident.
Videos circulated on social media platforms showed bodies lying on the ground at a large complex as people clamoured around them.
Many Yemenis, impoverished by years of conflicts, flocked to the charity centre for basic needs as Eid al-Fitr, one of the most important festivals for Muslims, is approaching. Yemen has been mired in a civil war since late 2014, when the Iran-backed Houthi militia seized control of several northern provinces and forced the Saudi-backed Yemeni government out of the capital Sanaa.
The war has killed tens of thousands of people, displaced 4 million and pushed Yemen to the brink of starvation. (ANI)