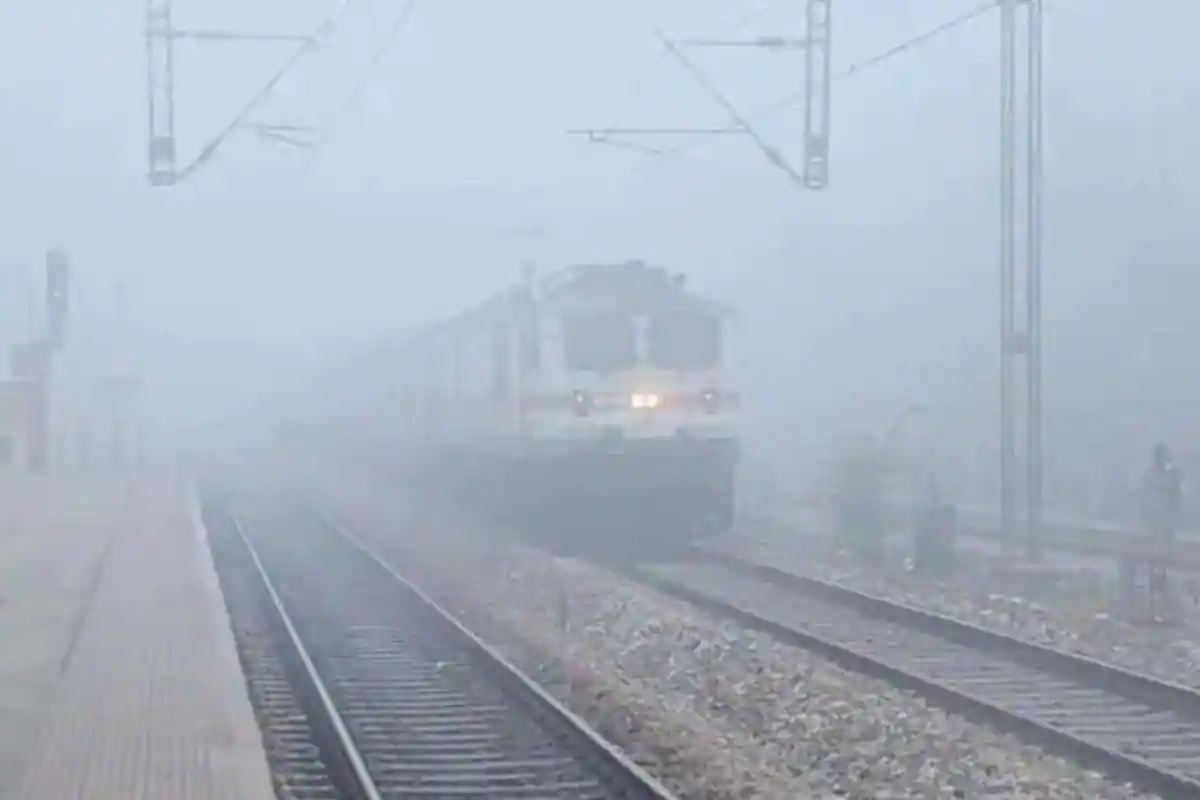 NEW DELHI: At least 29 Delhi-bound trains scheduled to reach the national capital on Monday were delayed due to heavy fog. The Railways has rescheduled some of these trains in view of the bad weather, along with changing their routes.
Passenger, Mail and Express trains have been cancelled, which has affected the rail traffic in Jammu, Punjab, Haryana, Uttar Pradesh, Bihar and West Bengal.
Several long distance trains to and from New Delhi were also cancelled on Sunday. According to the Railways, Darbhanga-Delhi Express, Purushottam Express, Gaya Mahabodhi Express, Jabalpur Hazrat Nizamuddin Gondwana Express are running late by four hours and 30 minutes.
The Kamakhya-Delhi Brahmaputra Mail and Barauni Express have been delayed by five hours from their scheduled time. On the other hand, the Rewa Delhi Express, Mata Vaishno Devi Katra Express and Jaynagar Amritsar Special train are running late by about three hours and 50 minutes.
The Railways has been providing some free convenience services to passengers in such cases. Full refund can be availed on a ticket if the train is delayed by three hours or more due to fog. According to the IRCTC, food and drinks are provided to the passengers in express trains when they are delayed.