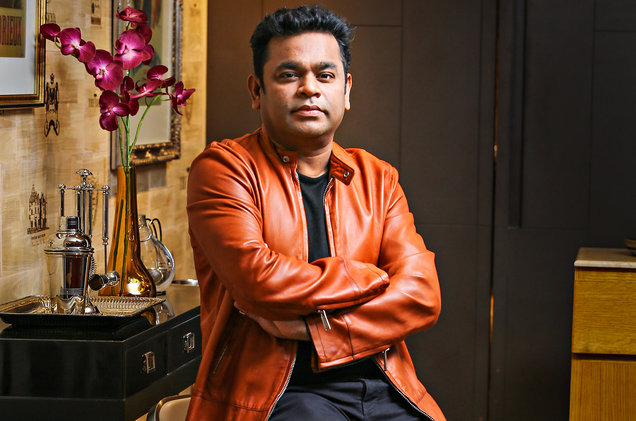 A.R. Rahman, the legendary music composer who took Bollywood by storm in the 1990s, and then made his foray into Hollywood, becoming an international sensation, is also the original music composer for the film, Blinded By The Light. This film is based on the true story of Sarfraz Manzoor who is one of the main screenplay contributors. A young British teenage aspiring writer of Pakistani origin named Javed, finds inspiration and solace in the music of Bruce Springsteen.
With the music and lyrics of Springsteen forming the dominant soundtrack of the film, A.R. Rahman taking up this film is quite surprising. India Post had a brief conversation with the composer. (The interview is not verbatim; it has been paraphrased and edited although original quotes have been included.)
India Post (IP): Usually, your music is the main one in the film. How did it feel to be doing this when Bruce Springsteen's music is the main one?
A.R. Rahman (AR): The script was written that way (based on Springsteen's music). Initially, when I was approached for this film, I told Gurinder, "There is no place for me in this film." But she said, "You have to do it. There is a song at the end of the film."  Films like this should be made, given the current situation in the world and the power of music to transcend borders. It is important. And so I agreed to do it.
IP: Did you have any influences growing up just like in the film?
AR: (Laughs) I was born in 1967, so I am pretty familiar with the music of the 70s and 80s. Michael Jackson, Queen and in India, Bangalore Srinivas… (A.R. Rahman named a few others)
IP: What was your reference point considering that the film is set in the 80s in England?
AR: The reference point was Javed's emotions
IP: The Punjabi Bhangra number in the film, did you compose that as well?
AR: No, they had to use original music for authenticity.
IP: Have you had instances where your music has influenced someone, someone who is not even from India, but from a completely different culture?
AR: Yes. People from America sing "Vande Mataram". "Jai Ho" has traveled all over the world.
(He cited examples of people from Turkey and Lebanon singing his songs.) As an artiste, one has to keep moving forward, make things better, even more perfect.
(As told to Lakshmi Iyer)