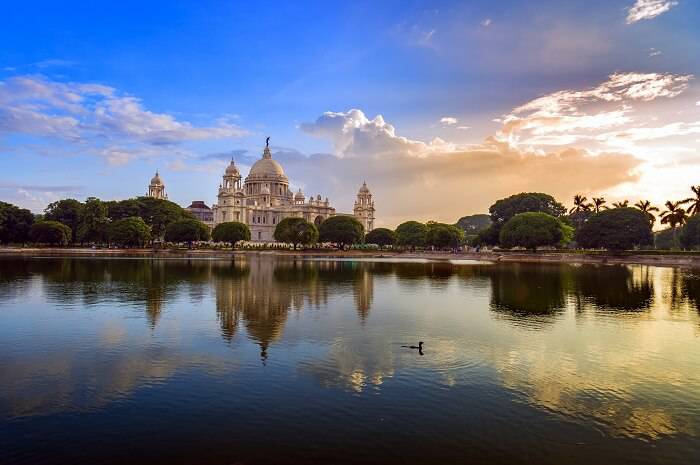 Kolkata and Bengaluru are two metropolitans of India which garner a lot of attention, but it is also true that when it comes to temperament and culture, both these two cities are quite different from each other. While Kolkata moves at a more relaxed pace, Bengaluru is bursting with the corporate fever, where people are running day and night. While life in Kolkata is more relaxed, Bengaluru is trying hard to move with the global pace.
Being one of the oldest cities of the country, Kolkata is brimming with heritage and numerous places to see, which makes it one of the most vibrant of all the tourist destinations in the country. So if you want to take a break from the hard paced life of Bangalore and escape the corporate fever, then a trip to Kolkata is a very nice option. The best time to visit this city is during the months of September to late March, when the weather remains fine and you can catch Kolkata at its best with all the important festivals like Durga Puja. If by any chance you want to visit Kolkata during Durga puja then you will have to start looking for cheap flights from bengaluru to Kolkata well beforehand, since there will be a major rush during this time of the year.
So, what are the places that one must visit and try out in Kolkata? Let's take a look:
Victoria Memorial: One of the most iconic buildings of Kolkata, this was built as a memorial to Queen Victoria. With a beautiful museum inside, this continues to be one of the hotspot tourist destinations in the city. If you love Kolkata style street food or want to try it out then you should give the phuchkas and bhelpuris a shot, which are available outside the Victoria Memorial. You can also enjoy a horse driven carriage ride!
Indian museum: This is one place that will take you probably days to cover. Housing some of the finest collection of documents and historical pieces, a visit to the Indian museum is a must for all the history enthusiasts out there.
Marble Palace: Get prior permission and go and visit this place. Knowing for its architectural grandeur, the Marble Palace is indeed one of the most significant tourist spots in the city.
Thakur Bari: Located near the Marble Palace is Thakur Bari or the house in which world-famous Nobel laureate Rabindranath Tagore lived. When you are booking your Bengaluru to Kolkata flight do reserve a time slot to visit this sprawling mansion and experience the world of Tagore as he had lived and created it.
RabindraSarobar: If you are looking for a quiet evening to sit and relax by the waters and enjoy a cool breeze, then it is best that you plan a trip to RabindraSarobar. Located in South Kolkata, this is one of the most well-known places in the city to relax or head out for a morning walk.
Kolkata has a different spirit to it which can be experienced when only you are in the city. So start planning your trip to the city of joy, today!