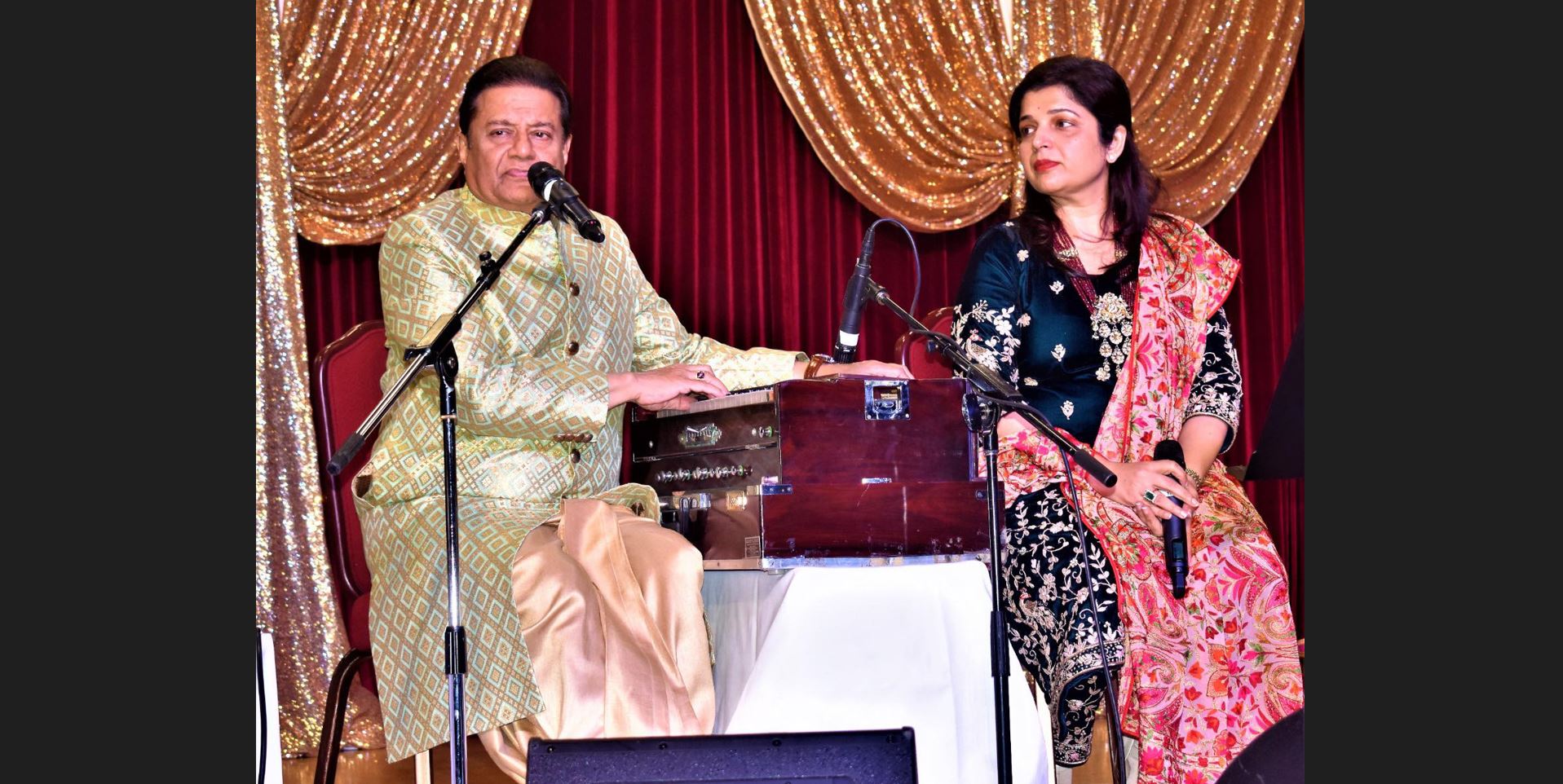 Picture Credits: Varinder Ubhi
Ritu Maheshwari
India Post News Service
MILPITAS, CA: On Friday, Nov 11th, 2022 India Community Center in Milpitas was packed with music lovers assembled to listen to Anup Jalota perform his best Ghazal show. The hall was all seated and ready for a serene performance several minutes before the show started. A testament to Padam Shri Anup Jalota's popularity and his ability to connect through Ghazals, the show was sold out.
Anup Jalota has been an uncontested 'Bhajan Samraat' and 'The King of Ghazals' for millions of people who grew up listening to his renditions of gazals and devotional bhajans. His ability to engage with audience and enthrall them with the superb singing and music was on display during the show. He interspersed the show with many lighter moments with situational jokes.
Playback and devotional singer Kavita Paudwal, daughter of famed composer Arun Paudwal and playback singer Anuradha Paudwal accompanied Anup ji in the show and performed some of her best songs for the audience.
The show dedicated to paying a tribute to Jagjit Singh and Mehndi Hasan. This attracted the audience and treated them to the best ever ghazal show in Bay area. The show was organized by Javanika, Akash Sharma and Bikram Jeet Singh. This is the same trio that has been bringing best-in-class musical and Bollywood shows to Bay area.