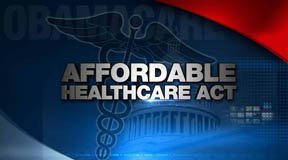 PHOENIX: Some Arizonans who have signed up for insurance through the Affordable Care Act health exchange are finding they have fewer provider options that are farther away.
The Arizona Republic reports people from Phoenix to Tucson say signing up for so-called narrow networks has left them with a limited number of choices for primary-care, specialists, labs and clinics.
Residents in rural areas on the cheaper plan have found the closest in-network doctor is hundreds of miles away.
Insurers say enrollees on the narrow-network plan get little or no coverage if they go outside the plan's network. But in return, subscribers get lower rates than what they would pay in a broader network.
The narrow networks have led to confusion for people who have used brokers or private insurers in the past. Their use has only gone up since the federal health care legislation went into effect Jan. 1.
"There are tons of problems, and nobody understands these networks," said Michael Malasnik, a Phoenix insurance broker and vice president of the Arizona Association of Health Underwriters. "If you try to figure this stuff out on your own, it can be difficult."
Blue Cross Blue Shield representatives say they are working to ensure customers who go the narrow-network route aren't confused about their options.
In rural parts of the state such as Mohave and Apache counties, residents who purchased the cheapest plan, offered by Aetna, through healthcare.gov, are discovering their network relegates them to choosing doctors and hospitals all the way in Maricopa County. Aetna officials say the plan was only meant to be sold to Maricopa County residents and the federal website mistakenly listed it in other counties. Aetna has since notified customers and offered either a refund or a new plan during the enrollment period.
Aetna spokeswoman Anjie Coplin says the U.S. Department of Health and Human Services was also notified.
The federal health insurance exchange mandates insurers that offer preferred-provider organization plans to sell them in every community, even if they don't have providers there.
Federal officials have proposed creating some kind of pop-up message to let consumers know when they choose a plan that doesn't have providers locally. But the federal government hasn't said when it could possibly be implemented.
"As part of our ongoing efforts to enhance a consumer's online experience, we are looking at ways to enhance features that would help consumers be most informed of plan details before they make their selection," Aaron Albright, director of media relations for the Centers for Medicare and Medicaid Services, said in an e-mail.
So far, state insurance regulators have no idea how many rural residents may be on a Maricopa County-only plan. But they've received plenty of complaints from customers on the issue.
"We're hearing from a lot of consumers," said Erin Klug, an Arizona Department of Insurance spokeswoman, who urged consumers to check an insurer's directory to verify their doctor is included before signing up for a plan.
"You can't assume that every plan has your doctor. Consumers need to be careful and check for their provider."
Nearly 28,000 Arizona residents signed up for a marketplace plan through December. -AP