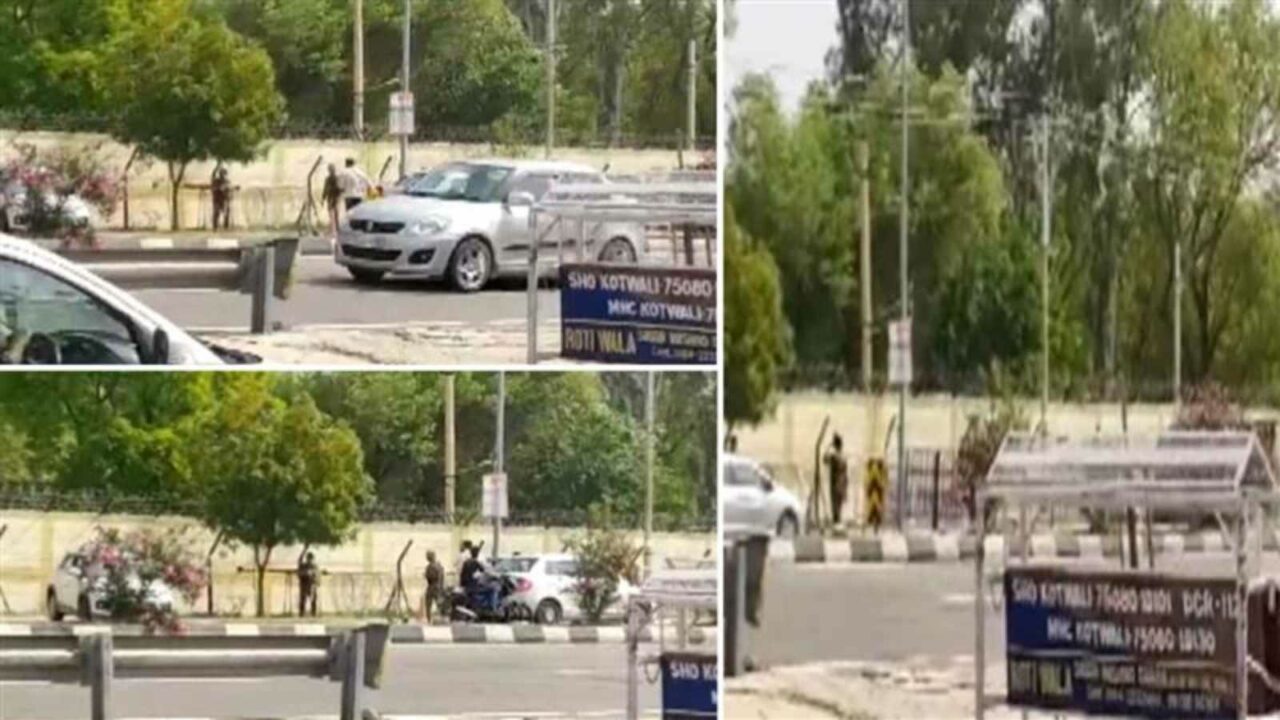 BATHINDA: An Army personnel detained by Punjab Police in connection with the April 12 firing at the Bathinda Military Station has confessed to involvement in killing four of his colleagues, the Indian Army said in a statement on Monday.
After sustained interrogation, Gunner Desai Mohan, from the Artillery unit where the incident occurred has confessed to police to his involvement in stealing an INSAS rifle and killing four of his colleagues, according to the statement by South Western Command Headquarters, Indian Army.
Initial investigations indicated that personal reasons or animosity could be reasons for the shooting.
Referring to his confession, the Army said that Mohan had stolen the weapon along with a filled magazine in the early morning hours of April 9 and hid it somewhere. On April 12, at around 4.30 am while he was on sentry duty, he moved to the first floor and killed all four personnel while they were asleep.
Mohan then threw the rifle into a sewage pit. The weapon and additional ammunition have been recovered from the sewage pit, said the Army statement.
The statement made by Desai Mohan while filing the initial FIR on April 12, mentioning two persons in civil dress with INSAS rifle and axe was an attempt to divert the attention of investigating agencies.
Mohan is currently in police custody and further details are being ascertained.
"There is no terror angle as speculated earlier in some media reports," said South Western Command Headquarters, Indian Army.
"Indian Army practices zero tolerance to such acts of indiscipline and is committed to ensure that the guilty will get punished as per law. All possible assistance is being provided to Punjab Police and other agencies for the early conclusion of investigations," said the Army statement.
Four Army jawans were killed in their sleep in the firing incident which took place on April 12. According to Punjab Police, the four slain jawans have been identified as Sagar, Kamlesh, Santosh and Yogesh.
They were asleep in their rooms post the end of duty when two masked men, in white kurta pyjamas, attacked them with rifles and sharp-edged weapons. The four jawans were found in a pool of blood in their rooms.
The police informed that one of the weapons used in the crime was seized. Four army personnel of an artillery unit succumbed to gunshot injuries sustained during the incident.
According to the Army statement, no other injuries to personnel or damage to property have been reported in the incident.
The Army said an INSAS rifle along with 28 rounds were reportedly missing for the past two days and some personnel might be behind this incident. Following the incident, the area was cordoned off and the army conducted a joint investigation with the Punjab Police to establish the facts of the case.
Sources said Defence Minister Rajnath Singh also received a briefing on the incident from Army Chief General Manoj Pandey. (ANI)