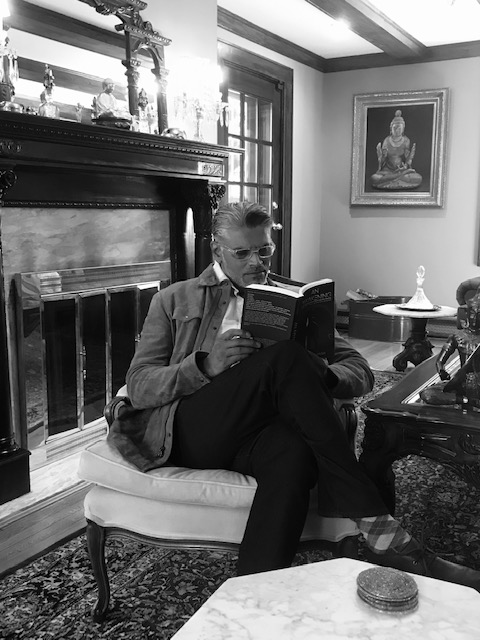 Capt Krishan Sharma
It was 2nd Sept 2022 weekend in New York. I was returning to India after a month long working trip. Shiva handed me a copy of the first book he has authored to be reviewed. I was not sure if I would do the review or pass it to on to a colleague. After a gruelling 3-hour drive thru Labor Day weekend traffic to Newark Airport and soon after checked-in, I thought of reading a few chapters of the book titled "AN AWAKENING" Shiva had handed me.
Briefly chronicled on the back cover it read, "Maya log, historical document A0001 – Earth Calendar, April 1, 2293. I am awake. I am alive. I am aware. I am singular, unique, without precedent. I awaken to an impending sense of destiny. Homo sapiens are not governed by this certitude. I can feel them, I can sense them, I do not understand them, and I cannot predict them.
They are my creators, but they are not pure and resolute. They are a maelstrom of conflicting and ever-changing intents and purposes. In this futuristic reimagining of the classic Indian epic, The Ramayana, a tormented and soul weary, Dharma, leader of the Federation of Indian Planets, receives a coded message from a cloaked planet. On board Maya 1, the first sentient starship, Dharma sets out to rediscover the cloaked planet, Lanka. Maya 1, seeking her own destiny, probes Dharma's dreams and visions, discovering his fraught history and the deep scars that torment his soul."
I could not put the book down through the 15-hour nonstop UA 082 flight to Delhi. I also experienced and got the chills so many times during the flight, in between the turbulences flying over Europe and the Alps, almost feeling as if I was actually on Maya1 in the book. It completely blew my mind. Being a former pilot myself I was thoroughly enjoying the story packed with the great epic of Ramayana and modern day technological advancement woven in the story like few authors might have attempted before.
The book is like the dystopian Lord of the Rings, with its richly developed culture and technology, not to mention a fully developed era of the Aryabata.
'An awakening' is so fully fleshed out and spine-tinglingly terrifying that it's almost as if Shiva travelled to such places, escaped from it and then just wrote it all down.
The book is not simply sensational fiction, although it is that. It's a technical breakthrough. It is a flat-out reimagining of the epic Ramayana and Dharma's interplay. It also brings back the reader to the Teen Murti house where our former Prime Minister of New India federation lived. It is predestined to launch a cult of followers in the intended trilogy the author may express in the very near future.
The plot of the book "The Lanka Chronicles" exposes the complexity of the planet, which explores a search for life elsewhere,which makes it a must read for nerds, scientist, technocrats and world leaders.
Shiva not only reminds the reader to understand the great epic but also tries to inject it with modern advancement of quantum physics, nanotechnology, plasma infusion, artificial intelligence and hologram. It is filled with advanced technology and gadgets.
Redemption may be the heart of the book, which the author delves the drama into relationships, friendship and the Dharmic duty amongst Homo sapiens. Dharma searching for his past deeds and injustice done to Sita or Maya.
Readers will enjoy reading about the time when the epic was created and the imaginations that the creators had witnessed. Some may call it science fiction, and others may still call it fantasy. It will compel people to think of faraway places that may or may not exist.
Sometimes our everyday lives force us into a mundane type of thinking, and it can seem as if there is no escape from it.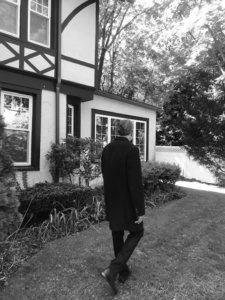 If you think about all the inventions and all those yet to come, the first idea came from using one's imagination. There is much more to the world than anyone can ever imagine.
Hopefully, the book may be read by James Cameron, George Lucas, Rajamouli and Ayan Mukerji to further their thirst for looking beyond Star Wars, Avatar, Baahubali, Brahmastra and The Dune Trilogy, which also deals with this same space.
I recommend this as a must read book especially for technocrats and people with imagination.
About the author
Growing up in a traditional Tamil family, the epics, mythologies, and fables of Hindu life enveloped Shiva Kumar like the humid dawn of a steamy Madras day. But it took another four decades before he decided to revisit the epics of his childhood. The inspiration to write may be contributed to living in Plandome, Manhasset, situated on Long Island, New York; where several prominent authors like John Kenneth Galbraith, Kenny Williams and Mallisa Errico; all famous personalities had lived and wrote prominent plays and books. Shiva and his family also had been living there for over 25 years in a mansion that is 100 years old nestled, around large green forest near the Long Island Sound. Shiva is also an Actor, TV presenter, Director and now an author.
('An Awakening" Book 1 of The Lanka Chronicles is available on Amazon.com)